Metroparks Highlight Female Leaders in Michigan
March 15, 2023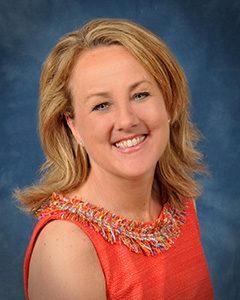 April O'Neil / news@WHMI.com

The Michigan Metroparks system is celebrating Women's History Month by highlighting the stories of the strong women who are making changes to our outdoor spaces.

One of those women is Huron-Clinton Metroparks Director, Amy McMillan (pictured) who said public spaces need to be preserved, especially coming out of a pandemic.

"It sounds trite to say it, but parks mean everything. We've seen, especially through the pandemic, the tremendous benefit that parks provide to our communities. These public spaces allow the community to enjoy the beauty and benefits of nature in places they would never be able to experience if these spaces were privately owned."

McMillan is the second-ever female Director of the Huron-Clinton Metroparks and has been in the role for the last five years.


Other highlighted female Metropark leaders include:

Alicia Bradford – Director at Wayne County Parks

Meghan Bonfiglio - Deputy Director at Washtenaw County Parks

Hayley Murphy – CEO of the Detroit Zoological Society

Rachel Frierson – Director of Programming at Detroit Riverfront Conservancy

Jennifer Jaworski – Chief of Interpretive Services at Huron-Clinton Metroparks

Artina Carter – Chief of Diversity, Equity and Inclusion at Huron-Clinton Metropark


The Metroparks will post a series of videos from these female role models on Facebook, Instagram, and TikTok throughout the month of March. The content provides advice for women and girls interested in becoming future leaders in parks, science, and the outdoors.

More information on Metroparks leadership can be found at the provided link.