Men Bound Over in Connection to 2018 Bath Twp. Homicide
March 23, 2023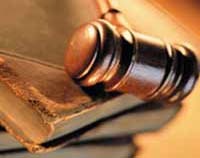 April O'Neil / news@WHMI.com

Two men have been bound over for trial in connection to a 2018 cold-case homicide in Bath Township, just north of Haslett.

According to a press release, 34-year-old Thomas Olson and 34-year-old Robert Rodway were arrested in 2022 for killing Chong Yang (whose age was not yet released).

On November 16th, 2018, Yang was hunting in the Rose Lake State Park. Yang frequently hunted in this area, and his wife was alarmed when he hadn't returned home. His family volunteered to look for him and when they arrived, they found Yang's car in the parking lot and followed two sets of footprints which led them to the victim's body.

When police arrived, they found the victim lying face down with what appeared to be a gunshot wound to the head. Witness testimony and a plastic bag with hunting spray that was recovered near the scene led police to Olson and Rodway.

Olson and Rodway are also accused of stealing the victim's headlamp, knife, backpack, and shotgun.

The Michigan State Police Fugitive Team arrested Olson and Rodway in 2022, nearly four years after Yang's death, and the men are now one step closer to trial.

They appeared for preliminary exams earlier this week before a Judge in the 65-A District Court in St. Johns on one count of Felony Murder, a felony that carries a life sentence without the possibility of parole; and, one count of Felony Firearm, a two-year felony.

Olson and Rodway are currently being held without bond.