Nighttime Closures Scheduled On US-23
June 30, 2022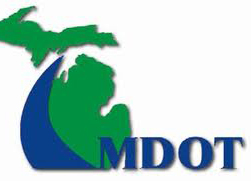 Jessica Mathews / news@whmi.com


Livingston County motorists and others can expect to encounter nightly closures on US-23 for roughly the next month as part of a larger, ongoing project.

The Michigan Department of Transportation advises that the ramps from M-59 to northbound US-23 will be closed Thursday night, June 30th, from roughly 9pm to 6am for shoulder gravel and sidewalk work at the entrance ramp from M-59 to northbound US-23.

Then starting on Tuesday night after the holiday weekend, there will be ongoing nightly closures on southbound US-23 from Spencer Road up to M-59 for additional rebuilding. Those will start at 6pm and re-open at 5am. Those closures are anticipated to be in effect through late July or early August.

Project Engineer John Stevenson tells WHMI there is both day and nighttime work taking place. During the day, motorists can expect to encounter individual lane closures and some shoulder closures. At night, there will be a complete closure of a roughly 8-mile stretch on US-23 from Spencer Road up to M-59, with traffic detoured along Old US-23.

Full closures will start around 9pm and the freeway will re-open around 6am. Those full closures are needed for the bulk of the project, which involves paving both northbound and southbound US-23 along with drainage improvements.

Additionally, the ramps from southbound US-23 to M-59 will be closed starting at 6pm Tuesday, July 5th through 5am Saturday, July 9th.

Later in the summer once paving is completed for northbound US-23, Stevenson says they'll work on a crossover that will take motorists from the southbound side of the freeway to the northbound side and they'll reconstruct a box culvert between Bitten Lake and Long Lake.

Once that culvert is constructed, paving will be completed on southbound US-23 and both directions of the freeway will open back up to traffic.

The detour for northbound US-23 will have traffic exit at Spencer Road and proceed east to Old US-23, then north to M-59, where motorists can go east to get back on US-23 at the M-59 interchange. Stevenson said the detour route has been working surprisingly well and they anticipated a lot more traffic impact but it was well designed and thought out by MDOT and seems to be working very well.

Stevenson noted that there will be some times where they'll have to close the ramps at M-59 to complete southbound paving work. In those cases, that detour would be continued from Clyde Road south to Spencer Road and traffic will take the detour along Old US-23.

Stevenson said once the project is done, there will be a new surface in place that will last 12 to 15 years and they won't have to interrupt traffic again for quite a while. He added that there are big benefits to the local community and with the full freeway closures, it's a much safer project to construct for both workers and the motoring public – adding everything is progressing well with no hiccups.

The entire project is estimated for completion in late fall.