Motorists Should Brace For Ramp Closures/Delays On I-96 & I-696
March 10, 2023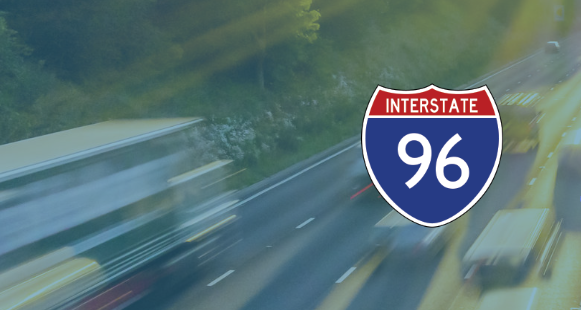 Jessica Mathews / news@whmi.com


It's going to be a very long construction season for anyone traveling along I-96 and 696.

For the I-96 Flex Route project, there will be a traffic switch and new configurations starting next weekend – meaning back-ups and delays.

This marks year two of the three-year project. Last year, the pavement was rebuilt on eastbound I-96 from Kent Lake Road to Wixom Road. This year, work will be done from Wixom Road to I-275.

MDOT Construction Engineer Brian Travis tells WHMI starting next weekend, they'll switch eastbound traffic to the westbound side of the road between Wixom and I-275. At that point, there will be two lanes in each direction sharing the westbound pavement. From Wixom Road west, all the way to Kent Lake Road, there will also be two lanes in each direction.

Travis says crews will be working along the whole stretch but traffic will be down to two lanes for the entire corridor.

Also next weekend, motorists can expect some ramp closures with major traffic impact that will be in effect for the remainder of the year.

The Wixom, Beck and Novi entrance ramps will all be closed and rebuilt. Travis says the ramps need to be closed because they're reconstructing the eastbound pavement right in front of the ramps – which is one of the more difficult stretches of the project to build and maintaining the ramps just isn't feasible.
The main detour route will be Grand River, which will take motorists back to I-96, 696, and I-275.

MDOT Spokeswoman Diane Cross stressed that it's important for motorists to realize that the last entry point to get on eastbound I-96 will be at Milford Road – and there will initially be a lot of traffic that missed its chance to get on the freeway. That will translate into heavier traffic and congestion on Grand River and nearby Mile roads.

Travis says there could also be some lane closures late next week to prepare to shift traffic on Saturday. Once that's all done, there will be the two lanes in each direction with the ramp closures.

Heading east, the I-696 "Restore the Reuther" project is also underway. It's also a three-year project. Crews are rebuilding the eastbound side this year, westbound the next, and will do some median work in 2025.

In general; Travis says there will be a 21-mile long work zone between the two freeways, with two lanes in each direction.

As of yesterday, the traffic configuration switch happened on I-696. That's down to two lanes in each direction from I-275 to Lahser Road – roughly 9 miles.

Travis says for the remainder of the year, drivers can expect two lanes in each direction shared on the westbound roadway. Ramps will also be closed from northbound Telegraph to eastbound I-696, southbound Orchard Lake Road to eastbound 696, and eastbound I-696 to American Drive.

Travis said there will not be any surprise closures this weekend and traffic will be in the current configuration for the remainder of the year. There will be some other ramps that close intermittently for shorter durations but he said those aren't happening right away.

Also of note for any motorists traveling the corridor, the I-96 connector/I-275/M-5 between the two freeways will remain down to one lane for the rest of the year.

Travis says they advise motorists to utilize alternate routes if they have one but if not, then they ask for people to be patient. He stressed they're working as hard as they can to get the job done on time, build a quality project, and do it safely.

Complete updates and notifications for both projects can be found at www.drivingoakland.com. That link is provided.