MDNR Scraps Tree Seed Orchard & Gravel Pit Project In Genoa Township
November 4, 2021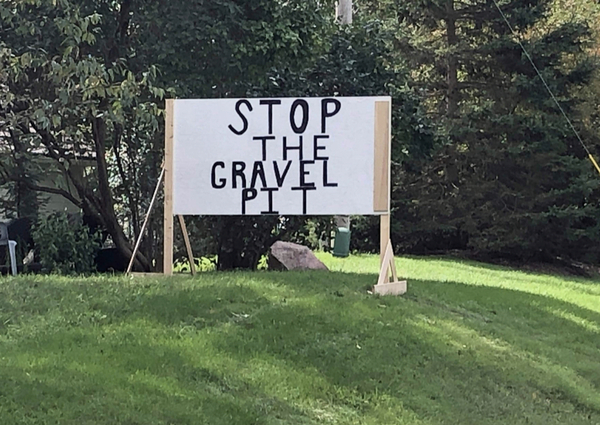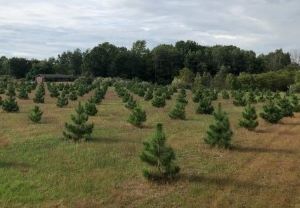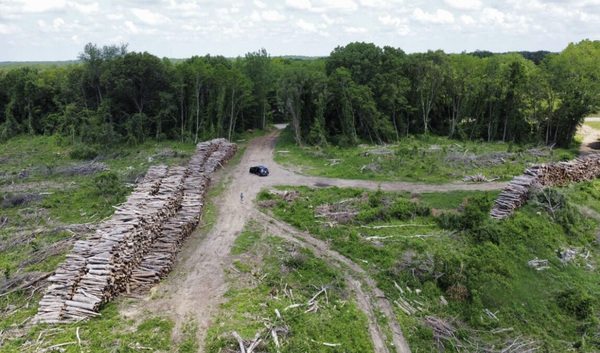 By Jessica Mathews / news@whmi.com


A potential gravel mine and seed orchard will not be moving forward in Genoa Township – marking a victory for residents that have been very vocal in their opposition to the project.

The Michigan Department of Natural Resources owns two properties totaling a combined 127-acres between Brighton Road and Cunningham Lake Road. The DNR had long-term plans to turn the properties into a seed orchard and green space for residents. However, to get to that point, they proposed leasing it for gravel extraction to flatten the land. The DNR announced Wednesday that it was abandoning the plan after taking into account the various concerns from people in the area.

Around 500 people attended a meeting hosted by the DNR in October and public comments were said to be "overwhelmingly negative". In addition to the proposed mining and orchard project, residents were not happy with clear-cutting on the site that started last winter. Trees were removed through a timber sale and the DNR says there's about a year left on that contract. Some cut wood still needs to be removed from the site and chipping of top wood remains to be completed.

Residents also expressed concerns regarding a sodium and chloride groundwater plume on the 77-acre parcel, as well as an old township dumpsite on the site. The state had determined that the plume was unlikely to be disturbed by the proposed gravel operation.

Jeff Stampfly, chief of the DNR's Forest Resources Division, said the location initially seemed like a good fit for the needed expansion of the DNR's Tree Improvement Center on Chilson Road, but that the department now will seek another site for expansion of seed orchards. Stampfly said people in the area told them they did not want the DNR to complete the process and they've listened to their concerns – adding public input has always been an important aspect of proposed forest management activities.

Local resident and Certified Professional Geologist Mike Wilczynski with Pangea Environmental, LLC has been helping a core group of residents in their fight against the project. Wilczynski said he's really glad the DNR took all of the issues under advisement and decided not to lease it for sand and gravel mining but wishes they would have approached residents before they started clear-cutting trees last winter. He told WHMI he really wasn't surprised by the decision, noting they met with the DNR last week and didn't think they really understood what all would be involved in getting a sand and gravel mine permitted under the Michigan Zoning Enabling Act at the township level.

Wilczynski said the existing conditions will limit what can be done with the property with dump there and groundwater contamination – which will be hurdled if it should be developed for residential uses. With the way the site is now, he says invasive species are coming in and erosion is starting to occur so the group was thinking it could be a great place for a solar farm – which would be a passive use that could generate income rather than sitting the way it is.

Wilczynski said the DNR was acting as if they needed the seeds so badly but yet it would have been a ten-year mining lease, around two years to permit it on the fast side at the township level, and then a few years to reclaim the land and get it suitable for any kind of seed production – meaning it would have been over 15 years out before they could even attempt their plan. He commented there are better places for a seed orchard than this property and thinks it was a really poorly thought out plan.

Wilczynski said now they have an area that was clear-cut in anticipation of mining and it really doesn't have much use right now. Wilczynski said it's fairly steep and has been mined before, and noted the former township dump on the property - which residents kind of brought to light.

The DNR says the land is now expected to be sold at auction in the future. Wilczynski said they don't want the property to just sit empty and useless and would like to stay involved throughout the decision-making process and whatever the DNR is going to do with it.

Additional comments from resident Tom Horgan are attached.

A link to the press release from the DNR is provided.