Voters Approve Millage Renewal For Hartland Consolidated Schools
May 3, 2023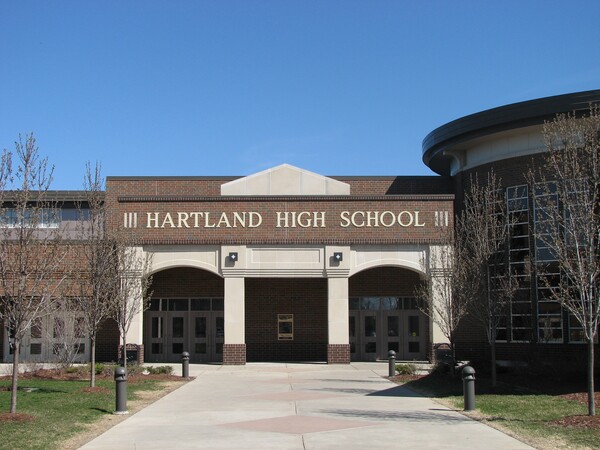 Jessica Mathews / news@whmi.com


Voters approved an operating millage renewal for Hartland Consolidated Schools in Tuesday's special election.

Also appearing on the ballot was an operating millage renewal on non-homestead property for Whitmore Lake Public Schools, which passed 844 to 491.

A sinking fund renewal for Webberville Community Schools was very close, with final reports from Ingham and Livingston County showing it narrowly passed 303 to 294.

What appeared to be the most contentious of the three proposals was in the Hartland district, which passed by 76.58% - with 4,169 voters in support and 1,275 against.

The millage has been in existence since Proposal A went into effect in 1994 and was last approved by voters in 2018. It is not a new tax but an existing levy that applies to non-homestead property in the district. There was a slight increase due to Headlee Rollback, which allows the district to capture the full 18-mills approved by voters previously.
Should the millage have failed, it would have resulted in the loss of roughly $5.5 (m) million to the district a year - which Superintendent Chuck Hughes said could not be replaced by other sources and would have resulted in serious cuts to the budget that's not good for kids. That would have equated to the loss of $25 (m) million over five years.

Some leaders of the Livingston County Republican Party and others had been actively campaigning against passage of the millage – arguing that defeat would send a message and result in leverage for voters against some current school board members and administration.

The non-partisan group Livingston Integrity launched an educational campaign in response, which asserted the loss of such significant revenue would "destroy Hartland". The group's website states "We work together for understanding, collaboration, and common ground to solve problems based in the reality of our world. We offer a place for those across the political spectrum who are worried about the increasing divisiveness and hateful behavior in our area".

Despite the rainy and chilly weather, polls were steady throughout the day for the Hartland proposal.

Livingston County Clerk Elizabeth Hundley visited several of the polling locations yesterday. She said voter turnout was steady in Hartland Schools' precincts, while turnout for the Webberville proposal was much slower. Low turnout was also reported in Green Oak Township, where voters cast ballots for the Whitmore Lake proposal.

Complete un-official election results can be viewed on the Livingston County Clerk's website. That link is provided.

All results are considered un-official until certified.

The County Board of Canvassers will be meeting at 9am this Thursday to start the canvass of the election. The meeting will be held in the Historic Courthouse in the Elections Division (Ground or Garden level). Hundley tells WHMI the public is invited to attend and watch the canvass process that takes place following each election.