Maple Sugaring Month At Huron-Clinton Metroparks
March 3, 2023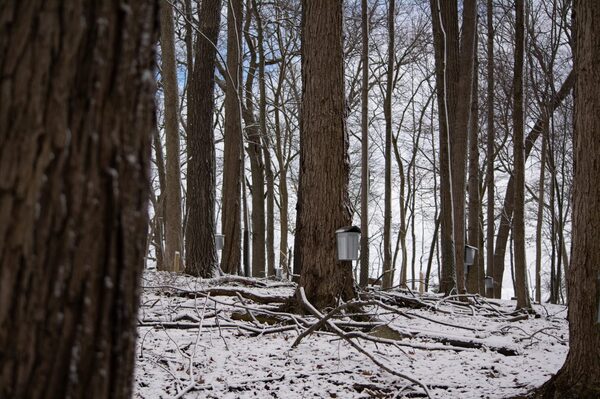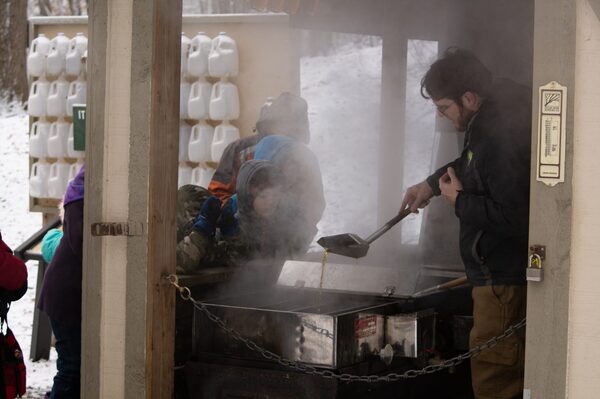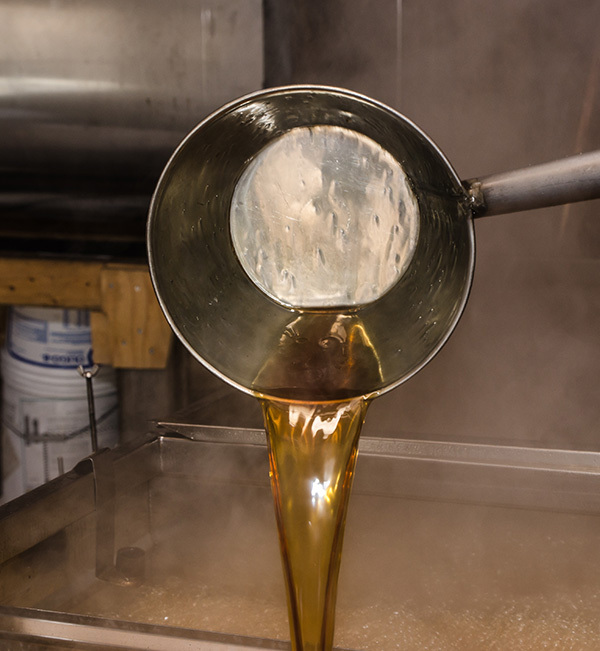 Jessica Mathews / news@whmi.com


A sweet time of year has returned.

March is Maple Sugaring Month at Huron-Clinton Metroparks. The parks are celebrating the season all month long by offering outdoor programs that take people into the sugar bush to learn the history of maple sugaring and how to turn sap into sweet maple syrup. Locally programs are offered at Kensington and Hudson Mills Metroparks.

Stephanie Kozak is an interpreter at Hudson Mills Metropark. She tells WHMI the season typically starts mid-February and goes through the end of March. However, she said that this year has been particularly interesting because of weather patterns and it started a little earlier – noting that some commercial sugar makers started tapping back in January because the weather was right.

Kozak says there needs to be consistent days where the nights are below freezing and the days are above freezing in order for pressure to build up in a tree to be able to start tapping.

Kozak said they also actually started tapping a little earlier at Hudson Mills in mid-February, when they usually wait until the end of February. She said they also moved their programs up a week earlier because the end of March seemed a little too late.

A tree has to be old enough to tap, which is around 40-years-old. If it has a diameter of around 10-12 inches, Kozak says that will guarantee the tree is at least 40-years-old. She says you'll typically get around 10 gallons of sap on average each year from a tree – and those ten gallons will yield one quart or one quarter-gallon of syrup.

Kozak says they only tap around 60 trees at Hudson Mills Metropark, so they don't produce enough to be able to keep up with demand and sell it. By comparison, she says a hobby farmer would tap around 800 trees and a commercial farmer around 1,600 trees.

Various programs offered detail the history and process of maple sugaring. Kozak says they take people through the whole process and into the Sugar Bush to teach them how to identify and tap a maple tree. She says they'll tap one with the group and then take them over to their Sugar Shack to see and smell sap being boiled down into maple sugar. Samples of both sap and the syrup are offered so people can taste the difference.

In addition to the various programs, to-go pancake breakfasts are offered at Kensington and Hudson Mills. For those who can't make it out for a visit but might want to try it in their own backyard, Kozak says they are always happy to offer tips and tricks to help.

Complete information about Maple Sugaring Season is available in the provided link. The full interview with Kozak will be featured on WHMI's Viewpoint program this Sunday morning at 8:30.