Man With Knife Shot By Police Headed To Trial
August 2, 2018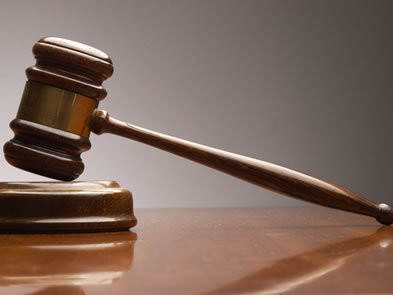 A Fowlerville man has been bound over for trial on charges connected to an incident that left him and a State Police trooper injured.

35-year-old Robert McKee was bound over to Livingston County Circuit Court Wednesday, after a judge determined there was enough evidence to send his case to trial. Mckee, who is facing charges of assault with a dangerous weapon and assaulting/resisting/obstructing a police officer, had been ordered to undergo a competency evaluation in June. He was found competent to stand trial last month.

McKee is charged in connection with the April 29th incident, which began when a trooper from the Michigan State Police Brighton Post and an officer from the Fowlerville Police Department responded to a call involving a suicidal subject in Handy Township. When they arrived on scene, police say McKee had already injured himself with a knife and was hiding in the basement of the residence.

Police say officers were able to make contact with him and call for an ambulance, but when they attempted to render aid he became combative and moved towards them with the knife, prompting the Fowlerville officer to shoot McKee to stop the threat. One bullet ricocheted and struck the MSP trooper in the leg. The trooper was reported to be in good condition the day after the incident, while McKee was taken to the hospital to be treated for his injuries and was later released.

McKee is currently free on a $100,000 cash/surety bond.