$1.9M Lotto Ticket Sold At Dexter Gas Station
March 17, 2018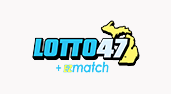 Someone who bought a lottery ticket at a local gas station has yet to claim their prize worth nearly $2(m) million.

The Lotto 47 ticket, worth $1.9(m) million, was purchased at the Marathon gas station at 8135 Main St. in Dexter. The Michigan Lottery says the jackpot-winning ticket matched all six numbers drawn Wednesday, which are 03-14-29-34-40-47.

Lotto 47 tickets are only valid one year from the drawing date. The lucky winner should contact the Lottery's Public Relations Division to make an appointment to claim their prize at lottery headquarters in Lansing.