Local Charity's "Night to Remember" to Benefit Cancer Patients
November 1, 2018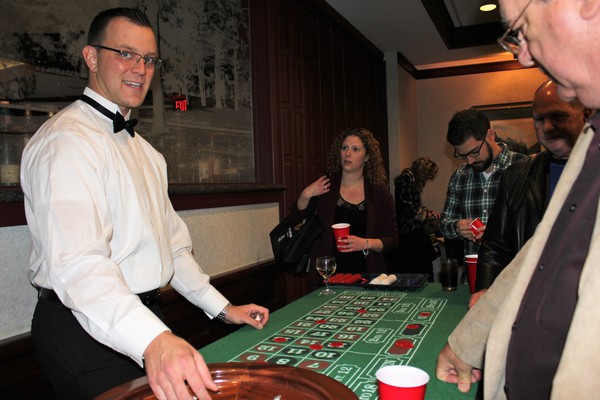 A Milford-based nonprofit will hold its yearly fundraiser Friday to benefit cancer patients facing financial difficulties.

Five Points of Hope is a 501(c)(3) that awards monetary grants from its cancer care fund to patients that are struggling financially. The organization works with licensed oncology social workers to identify which patients qualify and provides up to $500 a year to those patients to help them pay some of their bills. One such individual that received financial assistance from Five Points of Hope was Dave Askew.

Dave and his wife Rhonda were on social security and financially-strapped when they learned Dave had a brain tumor. Rhonda says they were collecting bottles and cans just to pay for gas to get Dave to his doctor's appointments and on the brink of having their electricity shut-off when they met Five Points Founder Erin Welsh. Rhonda says Five Points not only paid for their electric bill, but also gave them gas vouchers to get Dave to and from his appointments.

Dave unfortunately lost his battle with cancer this past March. Before he died, he wrote a thank you letter to Five Points, thanking them for the financial assistance he and Rhonda received when he was fighting cancer. Rhonda says by receiving the financial help, her husband was able to concentrate on his mental health and well-being; something that Five Points strives for as a part of its mission. The charity was able to grant $51,371 in financial assistance to 118 Michigan cancer patients in 2017.

The organization's "A Night to Remember" event is their largest fundraiser of the year. The 18th annual benefit will be held tomorrow at 6pm at the Edgewood Country Club in Commerce Township. All proceeds from the night, including the $5 admission collected at the door, go directly to the charity's cancer care fund benefitting cancer patients. Additional details can be found at the link below. (DK)



Photo 1: Casino-style gaming is a featured event at the Five Points of Hope cancer charity fundraiser, "A Night to Remember."

Photo 2: Rhonda Askew of Fowlerville, formerly of Pinckney, holds a photograph of her late husband, Dave, who died of lung cancer in March. Dave wrote a beautiful letter of thanks to the cancer charity Five Points of Hope before he passed away, thanking them for the financial assistance he and Rhonda received when he was fighting cancer.

Both photos courtesy of Teresa Silver.