Local Businesses Celebrate Howell's 160th Birthday
March 22, 2023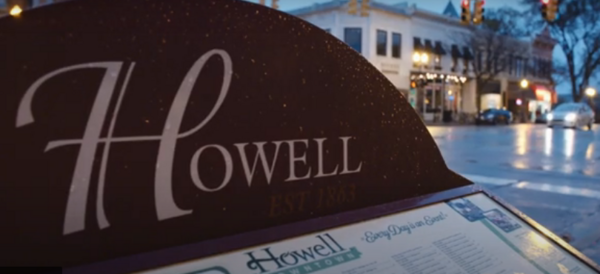 April O'Neil / news@WHMI.com

A selection of businesses in Downtown Howell are celebrating Howell's 160th Birthday on March 25th with a gift basket giveaway.

Shoppers can enter their name for the chance to win one of five elaborate gift baskets, stocked with gift cards and merchandise from participating businesses in Downtown Howell.

Gift Baskets are comprised of over $1,600 in gifts, services, and gift cards donated from local shops.

According to the Heart of Michigan event invitation on Facebook, the giveaways start at 11:00 a.m. on March 25th and winners will be announced on March 30th.

Participating Businesses include:

Heart of Michigan, Dragonfly Emporium, Silverstone Jewelers, Kokopelli's Korner, Lighting Hearth & Home, Black Iron Coffee Roasters, Chocolate Boutique, Taline's Fine Jewelry, Uptown Coffeehouse, The Crunchy Pickle, Like Mother Like Daughter, Northern Country Chic, Quartz & Company, Spiritual In the Physical, Cleary's Pub, Carriage House, Vibology, Historic Howell Theater, Home by Interiors Now, LaBoutique Upscale Resale, Corattti's, M Street Bakery, Finding Roots, Howell Opera House, Howell Western Wear, Rooted Chiropractic, Perfect Lashes, and Metro Studios Ink.

Howell Main Street COO & DDA Director Kate Litwin told WHMI:

"The City of Howell just turned 160 years young and our downtown merchants are hard at work planning a birthday this coming Saturday, March 25. Customers shopping at participating stores will enjoy treats, discounts, and their chance to win one of five gift baskets chock full of valuable products, services, and gift cards from participating merchants. Join us and celebrate this milestone birthday and many more to come in Howell, a great community to live, work, stay and play, where every day is an event".

A link to the Facebook invitation is provided below.