Power Restored To Most Livingston County Homes & Businesses
March 1, 2023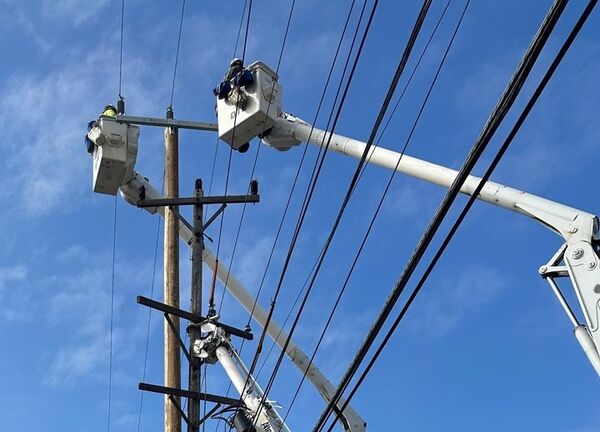 Jessica Mathews / news@whmi.com


Power has finally been restored to most all of Livingston County customers.

Across DTE Energy's service territory, more than 12,000 outages remain. In Livingston County, the majority of homes and businesses are back online. DTE's outage map showed roughly 200 customers were without service.

More than 600,000 homes and businesses serviced by the utility lost power during last Wednesday's ice storm. An additional 46,000 were out Tuesday following a second ice storm on Monday.

Consumers Energy has restored 92% of its 403,000 customers who lost power between the two ice storms. The utility reported that it's in the home stretch and expects almost all customers to see their power restored today.

Both DTE and Consumers Energy say they're investing millions of dollars to prepare the electric grid for such events now and in the future.

Meanwhile, experts warn such weather extremes could become more commonplace.

Richard Rood, a professor in the University of Michigan's Department of Climate and Space Sciences and Engineering, said "Events like freezing rain...they're pretty rare but they're showing up in places that are new and in times that are new. They might be a little more intense because its warmer. Freezing rain events cause just massive tree falls, and then the ice on the line weights the lines. Some of this is very hard to plan for, but there are ways you can build a resilience, often by tree management, which is the first line of defense".

Rood added that heat events during the summer and winter weather like ice storms just aren't good for older infrastructure, which was built for a different climate and different environmental conditions. With the changes, he says it's time to be thinking about the future.