Livingston County Sheriff's Office Achieves Accreditation
September 20, 2022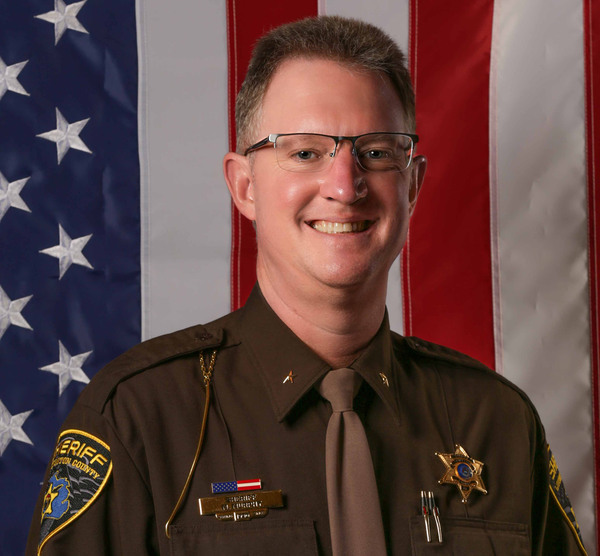 Jessica Mathews / news@whmi.com


The Livingston County Sheriff's Office is the first in the State of Michigan to become fully accredited.

Sheriff Mike Murphy said he is excited and pleased to announce that the Office is fully accredited by The Michigan Law Enforcement Accreditation Commission (MLEAC).

A press release states the Office received notification of the accreditation on September 14th and is honored to become the first Sheriff's Office in the state to achieve the status. Livingston County's Field Services Division joins 52 other law enforcement agencies throughout the state that have completed accreditation.

Murphy said "We are elated to be the first Sheriff's Office in the State of Michigan to become accredited by MLEAC. I'd like to thank and congratulate my staff for this accomplishment, because at the end of the day, it is every man and women in this office that made this possible, and in turn, makes us successful".

Much work was said to have gone into the process of complying with the standards set by the Commission, which are considered best practices in the law enforcement industry. Based on 108 standards of policing, the accreditation serves to highlight the professionalism of the Livingston County Sheriff's Office and deliver continual improvement to services for the community.

The Howell Police Department proceeded the Sheriff's Office in accreditation and many local agencies including the City of Brighton Police Department, Hamburg Township Police Department, and Fowlerville Police Department are all in the process of seeking accreditation.

The release states accreditation is a significant accomplishment and "aligns well with the Office's mission to strive for professional excellence and provide outstanding service to the community they are entrusted to protect".

The Sheriff's Office says it values the benefits that best practices bring to its operation and is thankful that its employees and residents will experience the improvement.

The full report is attached.