Health Officials: Livingston At "Medium" COVID Transmission Level
January 23, 2023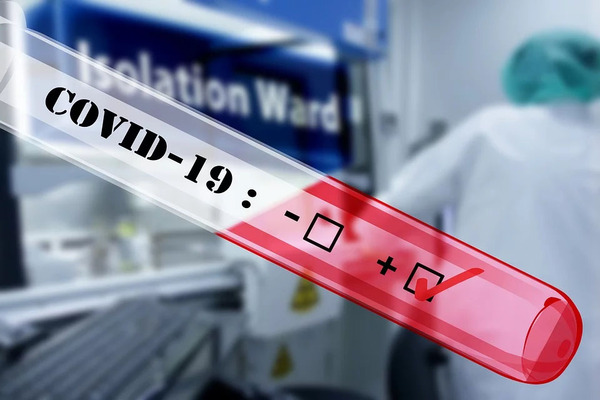 Jessica Mathews / news@whmi.com


Health officials say Livingston County's COVID-19 transmission rate is actually at a "medium" community level – not the "high" level reported by the U.S. Centers for Disease Control and Prevention.

Late last week, the CDC moved Livingston County to a High COVID-19 Community Level.

Livingston County Health Department Director/Health Officer Matt Bolang told WHMI although the CDC reported that Livingston County is at a "high" community level, the hospitalization rate/current cases data show it should be at a "medium" level. Bolang says the level change by the CDC was due to a data issue with cases. He says over 500 backlogged COVID cases from 2022 were added to their case count last week, and the CDC system received the information and counted those as new cases.

All that being said, Bolang recommends that residents proceed as though the County has remained at a "medium" level - which it has been at for quite some time. Bolang added they expect to drop back into a medium or even low designation this week.

At a "medium" community level, CDC recommends the following:

- If you are at high risk of getting very sick, or closely interact with someone at high risk for getting very sick, consider taking extra precautions (e.g., wearing a mask).

- Stay up to date with COVID-19 vaccines, including recommended booster doses.

- Maintain good indoor ventilation (e.g., bringing fresh air indoors, filtering the air, using fans to improve airflow, etc.).

- Avoid contact with people who are sick and stay home when you are sick.

- Follow the recommendations for what to do if you are exposed to someone with COVID-19.

Bolang offered some other points to consider including taking precautions based on personal risk as colds and the flu are common this time of year. He says people should assess their own risk and take precautions that are right for them and their family.

Bolang noted that COVID-19 vaccinations (including boosters) are still widely available in the community and appointments can be scheduled by appointment by visiting www.LCHD.org or www.vaccines.gov. He added for the best protection, everyone 6 months and older is recommended to stay up to date with their COVID-19 vaccines - which includes getting boosters if eligible.

More information is available in the provided link.