Trade School/College Scholarship Opportunities
May 3, 2023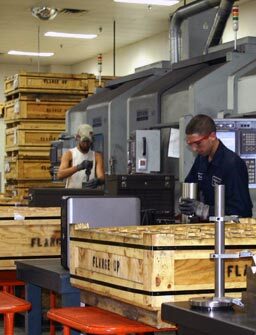 Jessica Mathews / news@whmi.com


Scholarship opportunities are being offered to aid Livingston County residents and others pursuing in-demand careers across Michigan.

The Lake Trust Foundation is offering two scholarship opportunities to support those interested in continuing their education.

The 2023 New Beginnings and 2023 Michigan Impact Scholarship are focused on supporting Michigan residents seeking new opportunities for college or trade school – and ultimately employment in the state's high-demand careers.

The New Beginnings Scholarship was established to support Michigan residents considering furthering their education or career in high-demand technical or trade fields such as electrical, HVAC, construction, welding, plumbing, nursing and more.

The Michigan Impact Scholarship was established in partnership with Cleary University to provide a tuition-free educational opportunity to Michigan residents. Special consideration will be given to applicants enrolling in programs that help meet the state's high-demand careers through 2030, as the opportunity is focused on strengthening Michigan's talent pipeline to bolster to the local economy.

Since 2013, The Lake Trust Foundation has awarded over $1.7 (m) million to Michigan residents through its scholarship program.

Lake Trust CEO and President of the Lake Trust Foundation David Snodgrass said "Whether they're a graduating high school senior or an individual looking for a career change or going back to school after a long break, our scholarships give Michigan residents vital financial support to explore their passions and reach their goals".

The application deadline for both scholarships is May 21st.

Details are available in the attached press release.