Restoration Efforts Underway At Karl's Cabin
March 17, 2023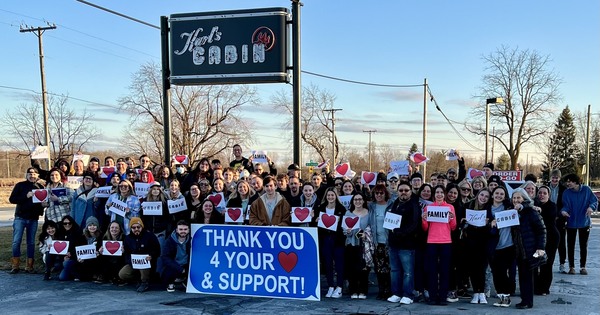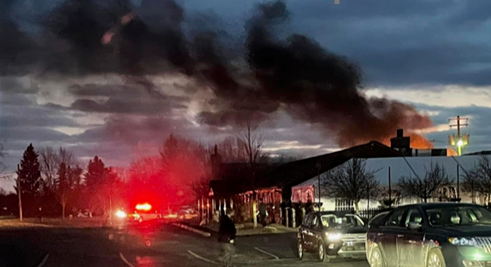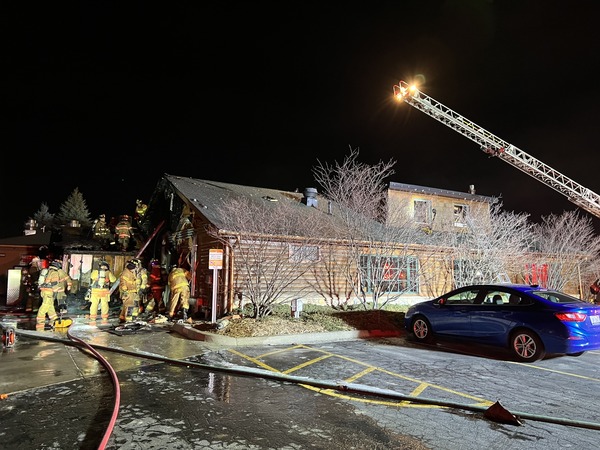 Jessica Mathews / news@whmi.com


Restoration efforts are well underway at a popular restaurant in Salem Township that sustained major damage in a devastating fire.

It's been just over a month since the massive blaze broke out at Karl's Cabin on February 15th. The main historic part of the building with exposed wood beams was somewhat spared but suffered smoke damage. There was significant smoke and water damage throughout the remainder of the building and roof area.

Dining Room Manager Leslie McLean says the older part of the building can be restored and construction is taking place in the back in the back of the building. She told WHMI they'll remodel as needed and crews are working every day, and the building is down to studs in a lot of areas. Right away after the fire, she says a restoration company came in and took care of the hazardous materials. Staff and volunteers also helped to quickly get everything out.

McLean says they are very determined to be done and re-open as fast as they can. She says they're hopeful that can happen in 4-5 months – considering they're already one month in to the restoration process.

The restaurant has around 110 staff members that McLean described as "one big family".

McLean says the community has really shown up for them and they've had a tremendous community response – adding it's been heartwarming to see how many have reached out and offered to help. She noted even other restaurants have offered to temporarily hire their staff.

Co-Owner Peter Poulos said over the past several weeks, employees have pitched in and helped out with cleaning, moving and offering support as they enter the next phase of the restaurant remodel. He says they have a positive outlook because they know they have devoted employees helping them.

Poulos said they're also trying to do everything they can to help employees by continuing to pay a portion of their wages through their business interruption insurance and a GoFundMe account that was set up. In addition, he says they started a Karl's Cabin sponsored bowling league because they thought it would be a fun way to bring the Karl's family together every week. Poulos said they really wanted to give the team an opportunity to meet, catch up and spend some time with each other; and roughly 70 employees bowl every Monday night at 6pm at Plaza Lanes in Plymouth.

In addition to the bowling, McLean says they wanted to create some additional opportunities to keep everyone together and are starting up some yoga classes and are planning a community outreach event to pass out food to everyone who has helped them.

The community can monitor restoration progress on their Facebook page, and McLean said just stay tuned because they'll be coming back "better than ever".