Judge Declines Nurse's PPO Request In Twitter Dispute
January 6, 2022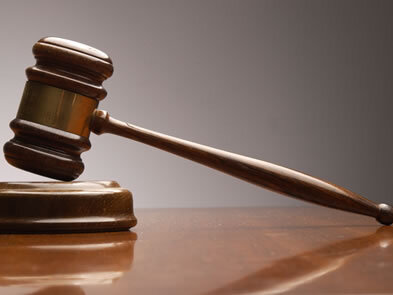 By Jon King / jking@whmi.com


A judge has declined a Personal Protection Order for a Livingston County nurse who said she felt threatened after comments she made at a school board meeting regarding mask usage were posted to social media.

Holly Austin is a nurse educator at Schoolcraft College who spoke against a proposed mask mandate that was being discussed at the December 6th meeting of the Brighton Area Schools Board of Education. Following that meeting, Kasey Helton of Marion Township posted a clip of Austin's remarks, while referring to her as "a pathetic purveyor of health misinformation" and then tagged Schoolcraft College in the Tweet. The College later responded by saying that while Austin was a faculty member, her opinions did not reflect the institution's views.


Twitter meet Holly Austin, a pathetic purveyor of health misinformation who works as a nurse educator at Schoolcraft College I am told. 😳 @schoolcraftnow is this your 🗑? @MichiganTea pic.twitter.com/1xuPmd5sDs

— Kasey Helton (@LeakHonesty) December 9, 2021



However, Austin filed for a PPO against Helton, saying that her social media actions targeted, harassed and bullied her, as well as threatened her livelihood, citing her use of the hashtag #FireHollyAustin. At a hearing Thursday in front of Livingston County Circuit Court Judge Michael Hatty, Austin said she was in danger of losing her nursing license after hundreds of complaints were made about her to state licensing authorities because of Helton's posts and that if she didn't get the PPO, Helton would "destroy" her.

While Helton did not speak during the hearing, her attorney, Craig Tank, said that Austin had spoken during a public forum and that Helton's posting of those on social media and her subsequent comments about them amounted to a political disagreement that was protected by the First Amendment. Tank said PPOs were not meant to cover such disputes, an opinion that Judge Hatty agreed with, ruling that such an order was not warranted under the circumstances and would more properly be pursued as a civil action under libel or defamation.

Afterward, Helton sent WHMI a statement that said; "Government meetings are public forums that give individuals the right to express their opinions, but they also allow members of the public to evaluate and critique those opinions as part of their First Amendment right. Ms. Austin and I may disagree, but that's ok because this is America."

Meanwhile, a complaint by Austin that Helton's actions had constituted harassment was made on December 7th to the Livingston County Sheriff's Office, which subsequently requested cyberstalking charges be filed against Helton.

When asked about the status of the case, Livingston County Prosecutor David Reader said "The case remains under investigation by the investigating agency, per our request for additional information. We are aware of various information that has been disseminated indicating our office will not pursue charges. In that regard no decision has been made given the continuing investigation. Further, our prosecution team has had no contact from any attorney claiming representation of Ms. Helton. Given the above, we have no further comment given a pending investigation."

Those documents were released Thursday by Progress Michigan, which filed a Freedom of Information Act request. The group also called the investigation a "political witch hunt".