Howell's Jason Schrock Named Michigan's Principal of the Year
April 19, 2018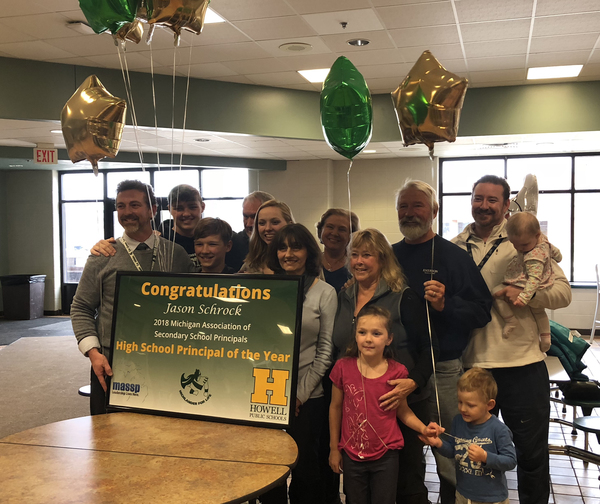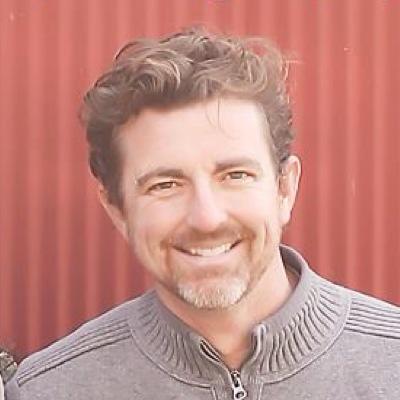 Howell High School Principal Jason Schrock was chosen as the 2018 award winner by the Michigan Association of Secondary School Principals (MASSP). The association says the annual award recognizes "the best of the best" among educational administrators for their outstanding school leadership.

Schrock has served Howell High School for nearly 20 years, six of which were at its helm as principal. He received almost 30 letters supporting his nomination for the award. The nomination packet described Schrock as "a true instructional leader…who works to empower teachers to be facilitators, leaders and coaches, while also creating a student-centered learning environment where all stakeholders feel empowered to take ownership of their education". He will be honored at an MASSP conference June 25th.

In addition to the statewide honor, Schrock was chosen as Michigan's nominee for the National Principal of the Year competition through the National Association of Secondary School Principals (NASSP). Each of the 50 states, along with several other agencies, select one middle level or high school principal to represent their state. From the state winners, three finalists are named as contenders for the National Principal of the Year award.

Schrock will attend the NASSP Principals Institute in Washington, DC in September and vie for the national award, which is announced during National Principals Month in October.

Twitter photo.