January Marks School Board Recognition Month
January 16, 2023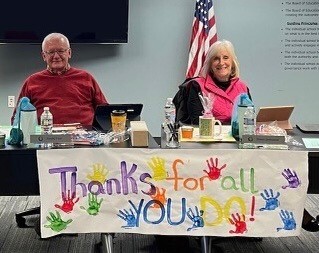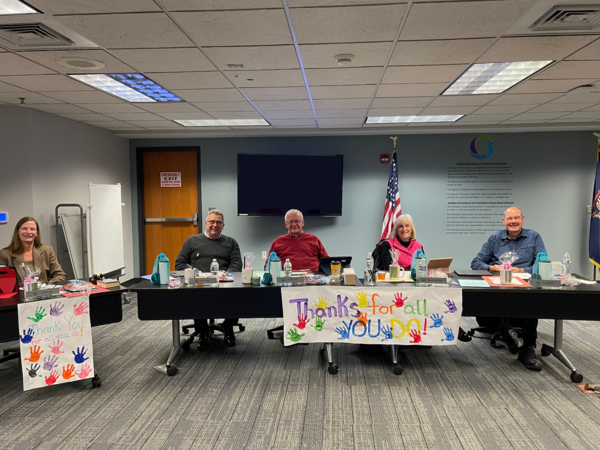 Jessica Mathews / news@whmi.com


January marks School Board Recognition Month and the Livingston Educational Service Agency is joining districts across the nation in recognizing them.

During a presentation at last week's Board of Education meeting, members were recognized for their dedicated service to the Agency. Gifts made by students attending Agency programs were shared with board members, and heartfelt words of appreciation from members of the administrative team were also shared with board members.

LESA Superintendent Dr. Michael Hubert said Livingston County should be very proud of their school board members - who are elected to shoulder important district decisions and support the success and safety of each student. He says they oversee school district budgets, ensure compliance with education laws, establish policy, monitor strategic direction, and provide inspiration for their districts to narrow the educational opportunity gap and help students learn and enjoy their educational experiences. Hubert said the celebration of School Board Recognition Month is "just one way to say thanks for all they do".

Since its inception in 1989, Michigan Governors have proclaimed January as School Board Recognition Month to recognize and raise awareness of the countless efforts and contributions made by local school boards and school board members throughout Michigan. When the Michigan Association of School Boards (MASB) launched the School Board Recognition program in Michigan, only five states celebrated it. Today, nearly every state and governor participates.

A press release with more information is attached.

Main Photo left to right: Harold Fryer, Secretary; Eileen Jankowski, Trustee. The banner, showing appreciation for the Board, was made by students in the Great Start Readiness Program classrooms.

Bottom Photo left to right: LuAnn Loy, President, Don Cortex, Vice President, Harold Fryer, Secretary, Eileen Jankowski, Trustee, and Gary Kaiser, Treasurer.