Influenza A Confirmed As Strain That Sickened Fowlerville Fairgoers
August 11, 2018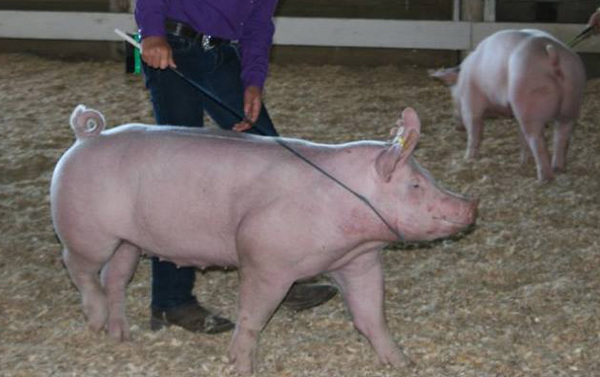 The U.S. Centers for Disease Control and Prevention has confirmed Influenza A as the strain that sickened two people who were exposed to pigs with swine flu at the Fowlerville Fair.

Respiratory samples from the ill individuals tested positive for Influenza A at the Michigan Department of Health and Human Services (MDHHS) Laboratory last week. The samples were then sent to the U.S. Centers for Disease Control and Prevention (CDC) where they too tested positive. The MDHHS says the strain is similar to the viruses currently circulating in swine and that these are among the first influenza A virus infections identified in the U.S. this year. Including these two cases, only 17 human infections of influenza A have been reported to the CDC since 2005.

Swine influenza is a respiratory disease in pigs caused by type A influenza viruses. People can only contract swine flu from coming into contact with an ill pig, not by eating properly prepared pork or handling it. The Fowlerville Family Fair took place July 23rd through the 28th. Several pigs from the fair tested positive for swine flu Thursday, July 27th.

Symptoms of swine flu in people are similar to the seasonal flu and can include fever, cough, runny nose, and sometimes body aches, nausea, vomiting or diarrhea. On rare occasions, swine influenza in humans can lead to severe diseases, such as pneumonia or even death. Currently, there is no vaccine for swine flu, and the seasonal flu vaccine will not protect against it, though some antiviral drugs are effective in treating it. The full release from the Department of Health and Human Services is attached below.



Facebook photo.