Hune Maintains Perfect Voting Record For 2017
February 13, 2018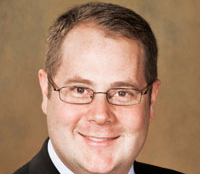 The man who represents Livingston County in the senate is again being recognized for his voting record.

For the seventh year in a row, Republican State Senator Joe Hune of Fowlerville maintained a perfect record of voting attendance. Last year, the Senate had 622 roll call votes, bringing Hune's total number of uninterrupted votes to 5,646; the longest streak in the Senate by 650.

Hune likened the Legislature to business and sports saying, "…when someone doesn't show up to work, the whole team suffers." Hune says the Legislature relies on one another to help tackle the issues voters care about. He says it's his duty but also his pleasure to represent the 22nd District.

Hune was one of 14 senators who did not miss any votes in 2017. A full record of votes can be viewed at the link below.