Howell Sends 26 Athletes Into College Athletics Programs
May 11, 2023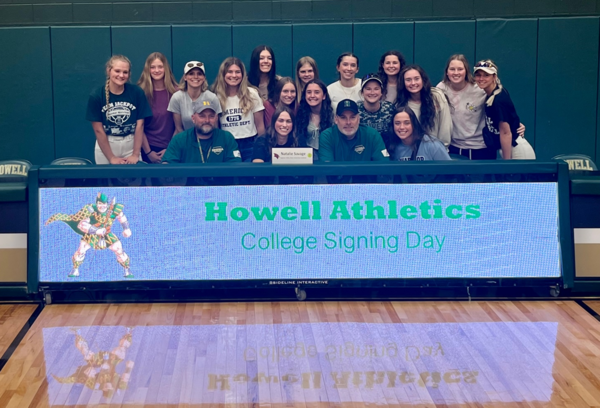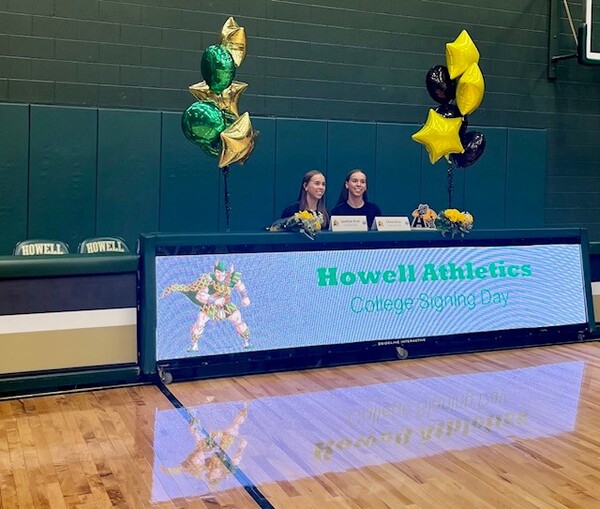 April O'Neil / news@WHMI.com

The Howell Highlanders had a fantastic athletic season. The proof?

On Wednesday, a total of 26 graduating seniors signed up to become NCAA athletes at the school's College Signing Ceremony.

The event took place in the Howell High School gymnasium and was put on by Howell Athletic Director, John Young. Athletes attended with parents, coaches, teachers, and supportive fans, who guided the successful group of students through the busy and sometimes chaotic world of high school athletics.

Young said Wednesday's ceremony is a testimony to the incredible staff, coaches, and players at Howell High School.

"We have 26 athletes who have the chance to play at the collegiate level next year in 12 different sports. We had a lot of fun this season with a lot of kids, and you only get to do this once."

The event was held on the second-to-last day of the senior athletes' high school careers. Young said they are a talented group with an exciting future ahead of them.

"They're in for a fun four years- it will be the most fun of their lives. This is a good way to send them off and pat them on the back for what they did in high school, and maybe they'll come back as a coach one day."

Students Chloe and Jasmine Kiser are twin sisters (pictured), who both signed up to play volleyball at Adrian College next year. Their mom, Dawn O'Connell, said her daughters grew up playing volleyball, starting in 7th grade at Parker Middle School.

"I feel so proud of them. Howell Athletics and Coach Jane Williams have been a huge part of our lives and gave them the confidence to do what they've always wanted to do in their dreams, which is play college volleyball."

Natalie Savage is headed to Saginaw Valley State University next year to play softball. She told WHMI her favorite memories of playing Highlander Softball were her coaches and teammates.

"They're super supportive and I just love the bond I've created with them. I want to say thank you to everyone that's supported me along this journey."

Howell Public Schools offers a variety of sports opportunities for students, with over 80 teams district-wide from elementary through high school.

The Howell High School graduating senior athletes will participate in collegiate-level Soccer, Lacrosse, Track and Field, Cross Country, Baseball, Softball, Basketball, Volleyball, Basketball, Football, Wrestling, and Cheerleading.

The names of all athletes can be found in the attached list.

WHMI provides local high school sports coverage with live and recorded updates from Dan Leach and Ryan Wooley.

Check out Inside the Huddle and the Ryan Wooley Daily Sportscast, available in the Podcasts section of whmi.com (link provided).