Howell Teacher Receives STEM Educator Of The Year Award
March 8, 2023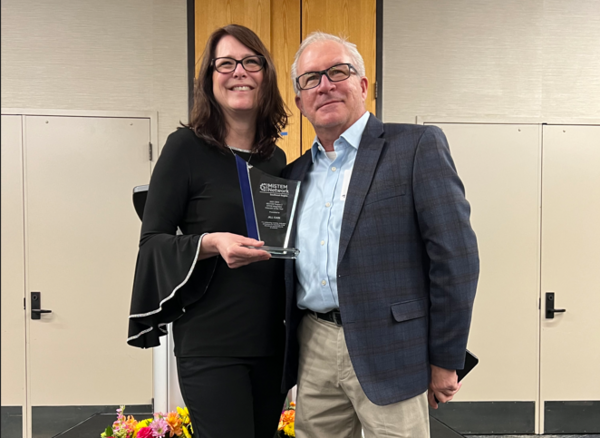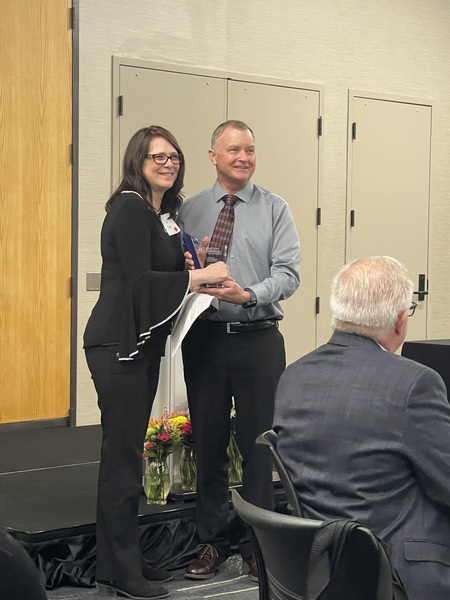 Jessica Mathews / news@whmi.com


A Howell teacher has been honored with a STEM education award.

Three Fires Elementary Technology Teacher Jill Cain was recently honored with the MiSTEM Network Region 2 STEM Integration Educator of the Year Award.

The award honors educators with a consistent record of integration of STEM (science, technology, engineering, and mathematics) principles and high-quality STEM-related experiences for students, with a focus on: Promoting active learning and imaginative, critical, and independent thinking; Developing a love of learning and appreciation for the relationship between STEM-based content and society; Building resilience and helping students learn the advantages of "failing forward;" Using design process thinking and STEM-based learning experiences; Engaging with learners beyond the classroom and creating opportunities to address the individual needs of all learners; and Using teaching techniques that are appropriate and effective with a wide variety of learning styles.

Cain received her award during the annual MiSTEM Recognition Ceremony.

Officials noted that Cain goes above and beyond to ensure students learn in a safe, healthy, supportive, and exciting environment. A press release states "She uses MakerSpaces to engage students and help them uncover their talents and interests by making, producing, solving, creating, collaborating, and thinking. She also uses her skills and experience to motivate students, nurture their desire for learning and help other teachers integrate STEM experiences for students outside of traditional STEM classrooms".

Superintendent Erin MacGregor stated Cain is a leader in the area of STEM education. He said she created the first MakerSpace in the district and is continually looking for ways to integrate STEM education into her teaching and learning. He added that daily, Cain challenges her students to use design process thinking as they explore various STEM-related topics and themes.

In addition to being honored at the MiSTEM Recognition Ceremony, Cain received a $1,000 grant to help increase her impact around STEM education. Cain plans to use the grant funds to replace and upgrade existing STEM equipment to expand programming for her students.

Cain said as a veteran educator, she recognizes the importance of cultivating a welcoming and engaging environment for her students to learn. She says the grant will boost her classroom offerings so students can explore their talents and "the exciting world of STEM."

Three Fires Elementary Principal Robert Starkey said "Jill has built an incredible STEM program at Three Fires Elementary and in our district. She has transformed how our students engage with and learn various STEM concepts. She challenges her students to think outside the box and use design thinking as they explore various projects. Outside of the classroom, Jill has grown our FIRST Lego League program to include numerous teams."

MiSTEM Region 2 comprises six southeast/south central Michigan counties, including Hillsdale, Jackson, Lenawee, Livingston, Monroe, and Washtenaw Counties. Their work aims to unite education, business, and community partners across the state by creating pathways for all students to consider and pursue high-wage, high-demand careers in STEM. Their mission is to be the catalyst for equitable access and engagement in authentic STEM experiences in every community in Michigan.