Howell Deputy Police Chief Graduates from FBI Academy
March 21, 2023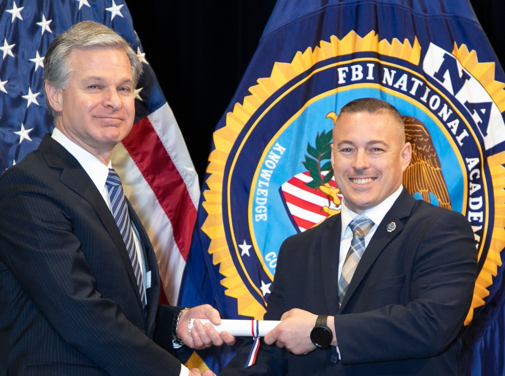 April O'Neil / news@WHMI.com

A local police officer has graduated from the FBI National Academy.

Howell Deputy Police Chief Michael Dunn has graduated as a member of the 285th session of the FBI National Academy. The graduation took place at the National Academy in Virginia on March 16th, 2023.

Fewer than one percent of officers nationwide have the opportunity to attend the program. The 285th session included law enforcement officers from 47 states, 28 countries, four military organizations, and five federal civilian organizations.

On average, each officer has over 20 years of law enforcement experience and usually returns to their agencies to serve in executive-level positions.

Deputy Chief Dunn is the first member of the Howell Police Department to complete the program.

Dunn has been with the Howell Police Department since 2004 and was previously a Patrol Officer, Undercover Narcotics Officer, Detective, and Sergeant before being promoted to Deputy Chief in 2020.