Contract Awarded For Howell City Hall Renovation Project
January 17, 2023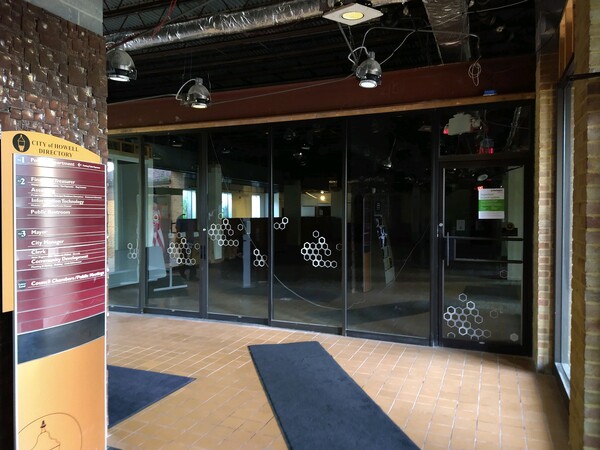 Jessica Mathews / news@whmi.com


A contract has been awarded for a big renovation project at Howell City Hall and work is underway.

At a recent meeting, Council approved awarding the project contract to The Summit Company for $760,750. The City received five bid proposals in December, with Summit being the low bid.

City Manager Erv Suida said they had a good estimate from their architect but there was also a lot of interest with around 31 bid plans pulled. He says renovations are being done to the first-floor area that was previously leased to Huntington Bank but has sat vacant.

The renovation will combine the 2nd and 3rd floor departments on the first floor where the bank used to be. Suida says remodeling the area will allow them to gain some pretty good efficiencies between various departments as they work together a lot with finance, assessing, building, and water and sewer but also be much easier for residents to reach on the first floor.

Suida stated they are hoping this becomes a bigger project to possibly relocate Council Chambers up from the basement to the first floor – which would be more universally accessible for public meetings and not reliant on an elevator.

Suida noted the project came in around $100,000 under the engineering estimate – saying he thinks the time of year helped out but they're also starting to see construction costs come down. He says the project timeline is 120 days, so they could be operating out of the first floor by late spring or early summer.

Asbestos was earlier discovered in the bank space and had to be removed. The bank space demolition was bid out separately, which was to begin last week. Councilwoman Jan Lobur noted during the meeting that it was a lesser expense and everything fell into place – stressing they have been very cost-efficient with the project.