House Passes Legislation Renaming Howell Post Office in Honor of WWII Vet
September 14, 2018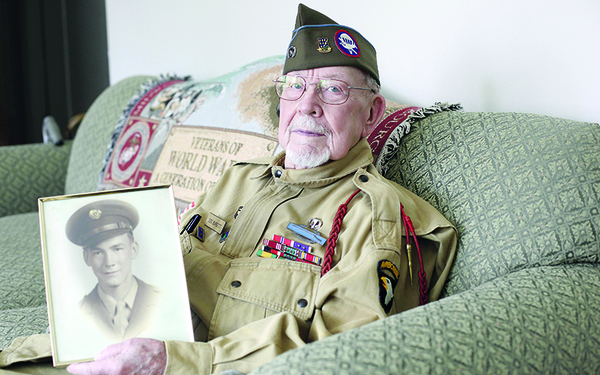 Legislation that would rename an 8th District Post Office in honor of a well-known World War II Veteran from Howell has passed in the U.S. House of Representatives.

The House on Thursday unanimously passed legislation introduced by Congressman Mike Bishop that would designate the United States Post Office at 325 South Michigan Avenue the "Sergeant Donald Burgett Post Office Building". Burgett, an Army paratrooper, participated in the opening operations of the Normandy Invasion. He passed away on March 23rd of 2017 at the age of 91.

In a speech before colleagues in the House of Representatives Bishop said, "Sergeant Burgett was a great American and national hero." Bishop thanked the House for their approval, also taking time to urge the Senate to quickly approve the legislation to "recognize the life of Sergeant Burgett and ensure his legacy lives on in our community for future generations."

Burgett was a member of the 101st Airborne, A Company, and fought throughout the European theater, including Normandy on D-Day, the Netherlands during Operation Market Garden, and Bastogne during the Battle of the Bulge. He returned to the United States and lived almost his entire adult life in Howell. He published four books, including Currahee!, published in 1967 and endorsed by President Dwight D. Eisenhower.

In addition to his writing, he was also an active member of several veterans' organizations including the VFW, American Legion, Disabled American Veterans, and the Military Order of the Cootie. He was a local builder, and loved spending time outdoors.