Local Hospital & Nonprofit to Benefit From Sheriff's Deputies "Hairy Situation"
November 10, 2018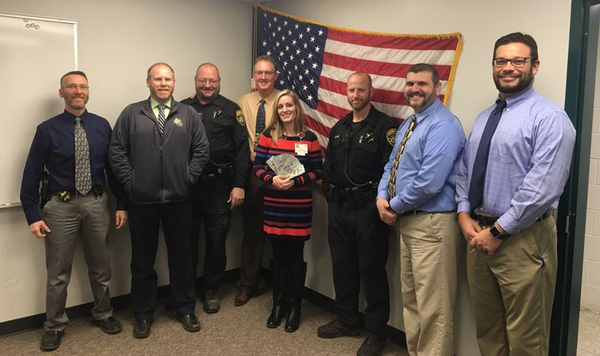 Livingston County Sheriff's deputies are ditching their razors and shavers to support a local hospital and a nonprofit organization.

Deputies are taking part in No Shave November and December, which excuses them from the department's clean-shaven policy during those months so long as they make a $50 donation to each of the chosen causes.

The past several years the Sheriff's Office has raised funds for cancer organizations and centers during the month of November. Last year's fundraiser brought in $2,120 that was donated to the Saint Joseph Mercy Health System's Oncology Center in Howell, with an additional $850 donated to the Cancer Support Community. The Oncology Center has once again been chosen as the recipient of the November fundraiser, while December's beneficiary will be Livingston County United Way.

Last December deputies raised money for Good Samaritan Chris Alvarado Jr., who lost both legs in a car crash while he was attempting to assist a broken-down motorist in Genoa Township. (DK)



Facebook photo: Deputies presenting the donation from 2017's "No Shave November" to Katie Rusak of the St. Joseph Mercy Health System.