Crews Battle Large Blaze At Hartland Township Home
March 23, 2023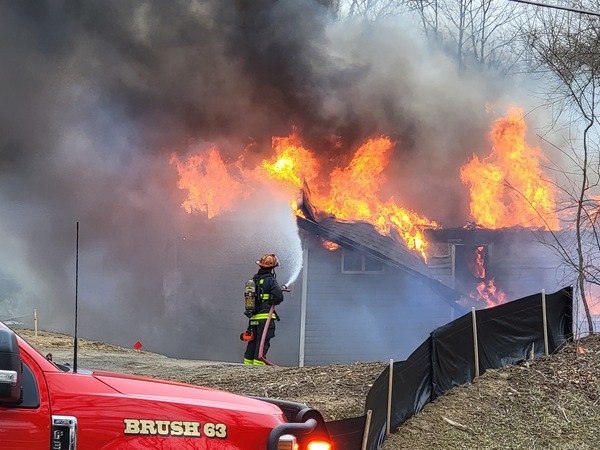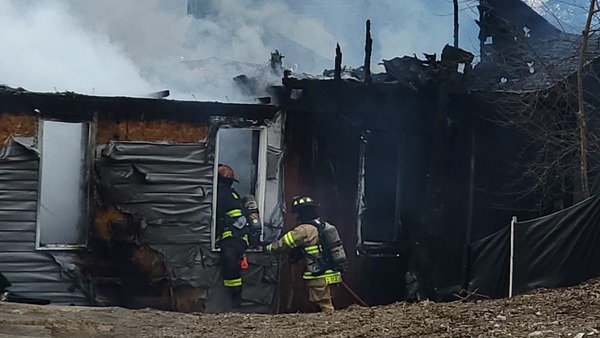 Jessica Mathews / news@whmi.com


Crews from multiple departments battled a large house fire on Wednesday afternoon.

The blaze broke out around 1pm at a home close to corner of Maxfield Lake Road and Maxfield Boulevard, near Cundy Road. The walkout-style home sits up on a hill and looks across the street over to Maxfield Lake.

Fire Chief Adam Carroll tells WHMI no one was home at the time, but two dogs were inside that they were eventually able to get out. He said both are being treated and it looks like they'll be ok but the home didn't fare so well.

The fire got a bit of a head start on crews. Carroll said upon arrival, they found most of the front of the home and attic on fire and crews were able to pretty much stop it there. However, the attic was destroyed and a lot of that fell into the main floor, which with the fire suppression water, did quite a bit of damage.

There were no injuries involved. Carroll noted they had quick and early help from the Brighton and Howell Fire Departments, while the Green Oak Township Department covered other calls for them. DART was also on scene. Carroll said it went well and they were able to stretch from the location to the lake and get water from the lake, so they had a solid water supply the whole time.

The investigation is ongoing. Any formal declaration will be left up to the insurance company but Carroll said it is quite possible the home will be a total loss. He said one end to the south had primarily smoke damage but the remainder sustained pretty significant damage.

Crews were on scene for roughly 4 ½ hours.