Handy Twp. Renews Contract For Fowlerville Schools' Liaison Officer
May 4, 2018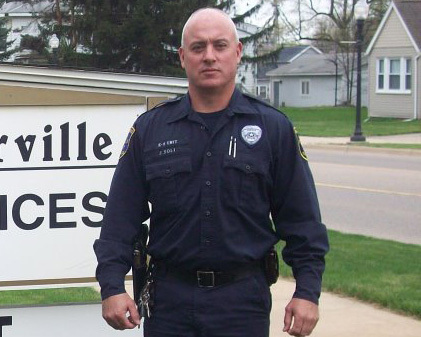 A long-standing staple within the Fowlerville Community School district will continue to aid in maintaining a safe setting on campus.

Handy Township officials unanimously voted Wednesday to renew their contract, which calls for a financial contribution in order to allow Sgt. Jeff Soli of the Fowlerville Police Department to continue his role as the district's Liaison Officer.

The position is funded through a cost-sharing agreement, with partnering municipalities each contributing $10,000. The school district contracts with Handy, Conway and Iosco Township, and the Village of Fowlerville. Handy Township Supervisor Ed Alverson says Sgt. Soli has held the position since the late 90s', when the program was first implemented by the Village of Fowlerville Police Department and the Fowlerville Community School District.

The SLO has an office on campus and works directly with school administrators to ensure a safe and orderly environment by enforcing criminal laws and assisting staff with non-criminal violations. (DK)



Facebook Photo.