"Guys and Dolls" Set To Open At BHS On Friday
March 9, 2023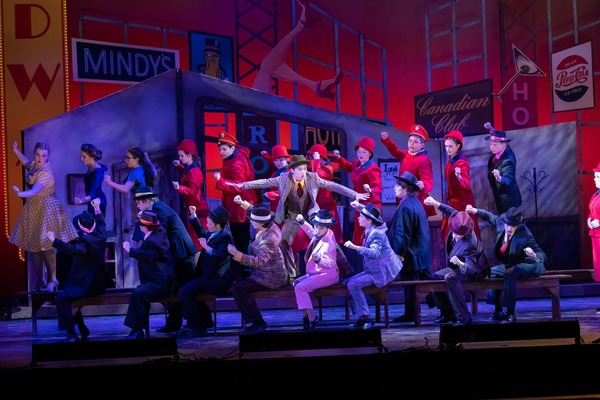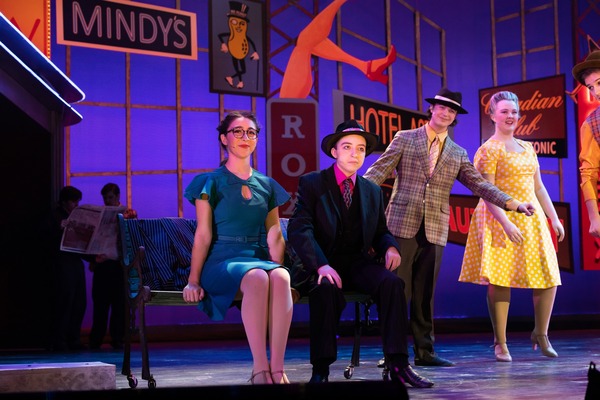 By Tom Tolen / news@whmi.com

The curtain is poised to go up for the opening night of the 2023 Brighton High School musical production, "Guys and Dolls".

Musical Director Phil Johnson has been the Brighton Area Schools' Choirs director since 2012 and he and his groups have scored numerous superior ratings and won various awards over the years.

Brighton High musical productions have gained quite a reputation for themselves over the years, and this year's show is no exception. Some 90 people have been involved on-and-off stage in various capacities, and 40 of those, including a musical ensemble, are involved in the onstage aspects.

Lynley Champion. who is the show's marketing director, tells WHMI that this year's cast and production crew are as good as any that have lit up the Brighton stage over the years. And those previous shows comprise some pretty big shoes to fill. Five years ago "Honeymoon in Vegas" was named the "Best Musical" by a high school troupe, for which it won the Suttons Foster Award, in which the nominees are reviewed and graded by a panel of judges. And last year, The Wizard of Oz won the award for the best set design.

The Brighton cast includes Carson Bond as Nathan Detroit, Emily Wilson as Miss Adelaide, Verick Van Buskirk as Sky Masterson and Sophia Dreamer as Sister Sarah Brown. The creative team behind the scenes includes Phil Johnson as musical director, along with Josh Holowicki, Sonja Marquis, Bella Rabold and Kristine Stuenkel.

"Guys and Dolls", which is in the musical comedy genre, is set in 1930's New York City and revolves around high-stakes roller Sky Masterson, who falls in love with mission worker Sarah Brown. Meanwhile, Nathan Detroit - yes, Detroit is his last name - runs a floating crap game. Sarah mistakenly believes that Masterson has set up an illegal game at the mission and, as a result, resists his advances.

But eventually their adventures take them to Havana, Cuba, and back to New York, which allows plenty of opportunities for exuberant singing and dancing and fast-paced action. The stage production won the Tony Award as best Broadway musical when it was introduced in 1950, and when released as a movie five years later, garnered a host of Academy Award nominations.

Perhaps the most recognizable song from the show is "Luck Be a Lady" — part of a hit album by Frank Sinatra, who co-starred as Sky Masterson in the movie version. Both the music and lyrics for the show were composed by Frank Loesser.

Champion says there are still seats available in the spacious 900-seat Brighton Center for the Performing Arts, where the musical is being staged. Showtimes and dates are: Friday, March 10th and 17th @ 7:30 p.m., Sat., March 11th and 18th at 7:30 p.m., Sunday, March 12th at 4:30 p.m., and Sunday performances the following week, March 19th, are at 1 p.m. and 6:30 p.m.

Gala night seating is still available for the Sat., March 11th performance. For those with the $55 tickets for gala night, there is special seating, formal attire is requested and gourmet hors d'oeuvres and drinks will be served in the cafeteria for attendees. Regular ticket prices for "Guys and Dolls" are $17 for students and $22 for adults and seniors. Proceeds from the Red Carpet Gala will go toward music scholarships for deserving students and the Brighton Area Schools vocal music program.