Gun Violence Prompts More Legislation in Michigan
March 14, 2023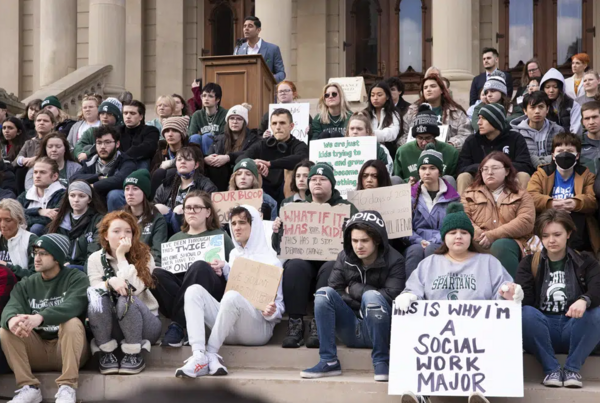 April O'Neil / news@WHMI.com

In the wake of the recent shooting at Michigan State University and the shooting at Oxford High School in 2021, the Michigan Legislature will review a sweeping 11-bill gun safety package this week.

The package aims to establish safe storage laws, universal background checks, and implement extreme risk protection orders, also known as red flag laws.

Michigan law requires someone buying firearms such as rifles or shotguns to be 18 years or older and at least 21 years old to purchase a handgun from a federally licensed dealer. Certain licenses allow 18-year-olds to purchase handguns from private sellers.

Police found dozens of rounds of ammunition on MSU shooter Anthony McRae, in addition to two handguns that were legally purchased, but never registered. Legislation passed in the Michigan House last week would address that loophole, shifting the responsibility to perform the background check and register the firearms with police onto the seller.

Some opposers argue that current gun laws need to be better enforced, not altered. Representative Angela Rigas said prior to the House voting to approve universal background checks, "Tyrannical government, like we're witnessing here today, is why the Second Amendment is here in the first place."

State Senator Rosemary Bayer, an Oakland County Resident, leads the firearm safety caucus. She told the Associated Press, "Nothing is off the table. But every state has a culture. So, I think we're trying to be conscious of Michigan and how we do things."

Photo Courtesy of the Associated Press.