Ground Broken On New 911 Dispatch Center
July 2, 2018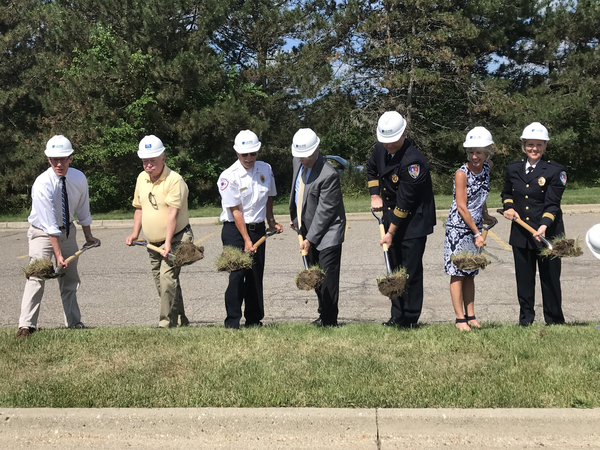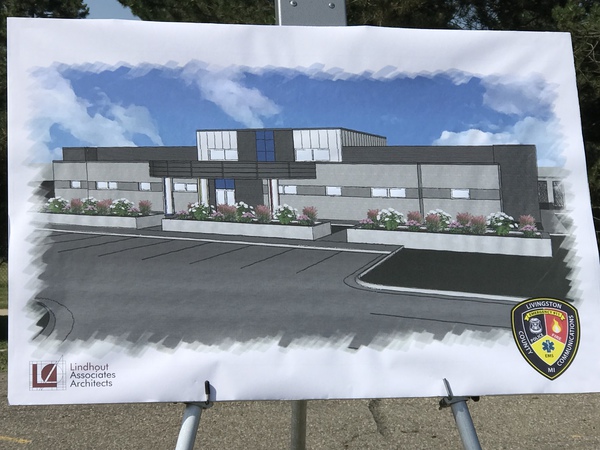 The ground has been turned to start the process that will result in Livingston County getting a new state-of-the-art 911 Central Dispatch facility.

County officials and members of the public safety community gathered this morning in the parking lot of the current 911 center off of South Highlander Way in Howell for an official groundbreaking. The facility, expected to cost $6.5 (m) million, will be built directly behind the current building and parking lot, and the old building will be demolished once operations are moved. That facility was constructed in the late 1970's as a district court that was later converted into a 911 center.

Project planning has been ongoing since the beginning of 2015 according to Livingston County 911 Director Chad Chewning. He says once completed next year, this facility will serve their needs for decades to come.

The new 12,000 square foot building will be able to sustain a hit from an EF3 tornado along with several high wind occurrences, allowing staff to continue functioning during severe weather. The plan is to have construction completed around July of 2019.

Pictured from left to right; Donald Parker, Chair of the Livingston County Board of Commissioners, Commissioner Dennis Dolan, EMS Director Jeff Boyd, County Administrator Ken Hinton, 911 Director Chad Chewning, Commissioner Carol Griffith and 911 Deputy Director Joni Harvey.