Governor Proclaims March 6-10 as School Breakfast Week
March 6, 2023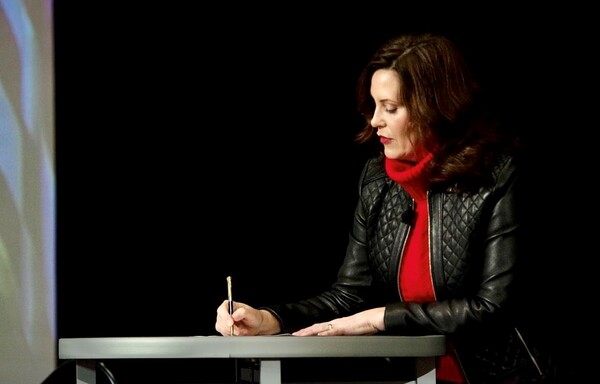 April O'Neil/ news@WHMI.com

Today, Governor Gretchen Whitmer proclaimed March 6-10, 2023 as School Breakfast Week in Michigan.

The announcement comes with Governor Whitmer's education budget initiative to offer free breakfast and lunch to 1.4 million public school students in Michigan. If approved, the state would become the 4th in the nation to provide these offerings.

"It's hard for kids to learn on an empty stomach," said Governor Whitmer. "Every student should be able to start their day with a nutritious meal so they can stay energized throughout the day and focus on class. Let's deliver on my budget proposal to offer all 1.4 million public school students in Michigan free breakfast and lunch, saving families over $850 a year and helping them succeed."

The National School Breakfast Program was permanently established in 1975 to provide low-income children in public and non-profit private schools and residential childcare institutions with a nutritious morning meal each school day.

Under Governor Whitmer's budget proposal, both breakfast and lunch would be available to Michigan public school students, free of charge.

The budget recommendation includes the highest per-student investment in Michigan history for the fifth year in a row without raising taxes, funding to help students and adults build critical reading skills, and free breakfast and lunch to all Michigan public school students.

Additional measures of the budget proposal include universal preschool for 4-year-old children and a $900 million "rainy day" fund for future state education needs.

A full link to the announcement can be found at the attached link.