Genoa Township Amends Zoning Ordinance Regulating Solar Energy
March 23, 2023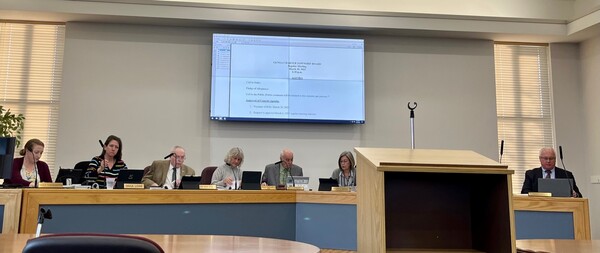 April O'Neil / news@WHMI.com

Genoa Township is looking to get ahead of the curve in drafting a solar ordinance in an effort to protect the health, safety, and welfare of the Township residents.

The board met on Monday night and adopted an Ordinance of Moratorium on the submission, review, and issuance of applications, permits, licenses, or approvals for the construction or installation of ground-mounted solar energy collectors and/or commercial solar energy systems. It also is petitioning the planning commission to initiate zoning ordinance amendments.

The motion passed unanimously.

According to Township Manager Kelly VanMarter, it was noted at a past meeting there are currently provisions in the ordinance regulating building-mounted and non-commercial solar energy collectors; however, due to the requests for large-scale, ground-mounted solar energy collectors in neighboring townships, she requested the Board approve a moratorium on applications, permits or licenses for ground-mounted solar energy collectors for 30 days to allow her and the Planning Commission sufficient time to research and recommend potential ordinance changes regarding these types of solar-collection systems to ensure compatibility with the Township's Master Plan.

The moratorium will be imposed for six months or until the Township amends its Zoning Ordinance regulating Solar Energy Systems and such amendments take effect, whichever occurs first.