Fundraising Fashion Show Features Transformation Creations
February 27, 2018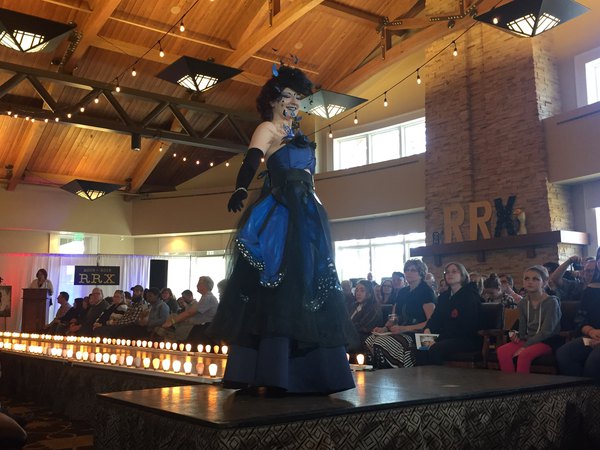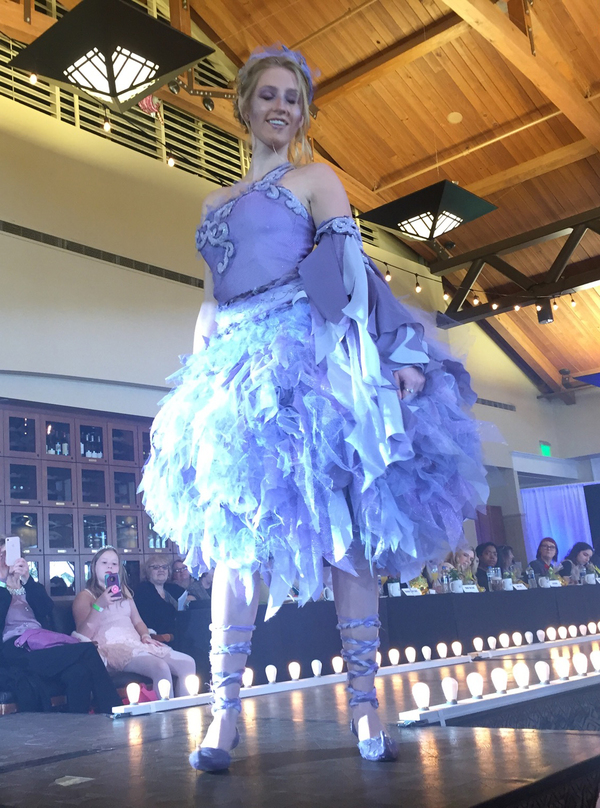 A yearly fashion show that features local designers' original pieces raised money for a new nonprofit in Brighton Sunday.

The Runway Repurposed fashion show, held at Oak Pointe Country Club, celebrated its 10th anniversary by raising funds for the Grassroots Arts Initiative, a scholarship program that is dedicated to supporting the arts and artists of all mediums.

In January, participating designers selected donated clothing and fabric items, then spent the next month turning them into original garments. This year's event had 32 designers among six competition categories. The designers' work was judged by a panel that takes various aspects into consideration, like creativity and skill level.

Competing in the show for the second time was 21-year-old Grace Justice of Warren, who took home 3rd place in the Avante Garde category. Justice says she used every one of the six items she picked out to make a modern and commercial "I Dream of Jeannie" look. Kelley DeCoste of Howell competed in the event for the first time and won 2nd place in the Avante Garde category. She says there were many components incorporated into her model's "destructed pixie" look, which included multiple layers from a variety of dresses.

Some participants, like DeCoste, were new to the competition, while others were seasoned veterans. 24-year-old Emily Matticks of Byron has been competing in Runway Repurposed for eight years. She took home 1st place in the Avant Garde category with a dress that featured handmade butterflies and her own set of wings. Matticks says the dress was inspired by her grandma, who loved butterflies, and her own metamorphosis as a designer.

The hurdles designers faced in creating their pieces varied and even those who came out on top said it was not without some trial and error. 13-year-old Josie Madzik of Howell has been competing in Runway Repurposed since 2013. She won first place in the Student category with a look that mixed past with present. Madzik was inspired by mythology and history, but faced the challenge of creating a modern interpretation of a folklore and Scandinavian dress.

6-year-old Farah Bosch competed in the Young Beginner category and was the youngest designer overall. She placed first in her category and was also named the Rockin' the Runway model winner, earning her the opportunity to pursue her talent with Your Entourage Agency.

In the Beginner category, Sophia DeBoer placed 2nd and Elaina Pennell placed 3rd. Gabriella DiBello won the People's Choice award and placed 2nd in the Student category, while Maria Manarino placed 3rd. In the Advanced category, Diane Sladowski placed 1st, Debbie Nachtegall 2nd and Joan Price 3rd. In the Adult category, Barbara Cleveland placed 1st, Marcy Harris placed 2nd and Joyce Wiltfong placed 3rd.

Mary Rettenmaier, creator of Runway Repurposed and president of the Grassroots Arts Initiative, says she's always very impressed by the amount of effort and skill that goes into the designers' creations. She says it's wonderful to see their work benefit a cause that promotes the arts and helps artists further develop their talent.