Former MDOC Investigator Sentenced in Hotel Prostitution Case
September 21, 2023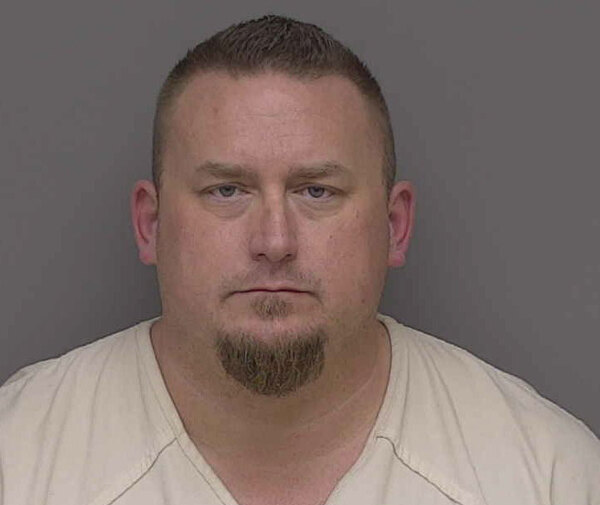 April O'Neil / news@WHMI.com

A former state internal affairs investigator was sentenced Thursday for running a prostitution racket out of a local hotel.

44-year-old Scott Matthew Fink of Milford (pictured) was sentenced to one year in jail and three years' probation for transporting a female for prostitution, accepting earnings from prostitution, aiding and abetting, surveilling an unclothed person, and using a computer to commit a crime.

Fink previously worked as a detective with the Highland Park Police Department. He was employed by the Michigan Department of Corrections Internal Affairs Division as a special investigator at the time of his arrest and later resigned.

A second suspect in the case, a 36-year-old woman from East Lansing, was released pending further investigation.

Members of the Michigan State Police Special Investigation Section served a search warrant at the Best Western in Hartland Township on May 19th as part of an investigation into a prostitution team operating there.

Fink was arrested following the raid on two adjoining rooms that turned up confidential state files from his state job, a folder containing menus listing prices for sexual acts and rules of conduct, used condoms, and $4,500 in cash. Internet advertisements for massage services, posted by Fink, were uncovered that dated back to December of 2022.

Police also seized a video baby monitor and cameras. Fink reportedly said he and the woman have an open relationship and he provided security but also liked "being a voyeur in this situation."

Details of the investigation came to light after the Detroit Free Press obtained records under Michigan's Freedom of Information Act. A link to that article is provided.

The Detroit Free Press reported that Fink's estranged wife hired a private detective and went to Milford Police after finding "a list of hotels, women's names, client names, and a menu for sex acts" in her husband's backpack. The investigation was then turned over to Michigan State Police.