Dexter Senior Center Looking To Expand
March 8, 2023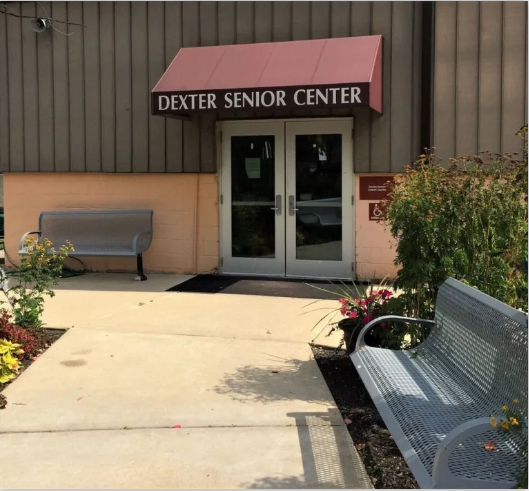 Jessica Mathews /news@whmi.com


Big plans are in the works for the Dexter Senior Center – but some community support is needed.

The Center has a new Executive Director and a new vision moving forward. Gordon Smith moved from Texas and came on board in early January.

The Center has been around since 1971 and serving the greater Dexter area for over 50 years. It's co-located with the Encore Theatre on Ann Arbor Street in Dexter. Members are from Dexter City and Township, Scio Township, Webster Township, and the surrounding area - which Smith says basically encompasses the Dexter Community Schools boundaries and a little beyond that border.

The Center is somewhat unique in that it's not supported by the City or any big sponsors. Smith says most funding comes from donations and grants though community partners. A millage request failed to pass last year.

Smith tells WHMI one goal is to simply get the word out about the Center and increase membership but a bigger need is to get people involved with their Meals on Wheels program. He says they need more Meals on Wheels drivers, and increased participation with their Senior Café. That's offered three days a week and members come in to have lunch.

The Meals on Wheels program operates out of the Center and is staffed by members. Smith says they have a contract with a catering company for the meals, which drivers pick up and then go out on their routes.

Last year, the Center served over 10,000 meals through the program and the Café. While ambitious, Smith says he would like to break 13, 000 this year - stressing they know the community has a need and again, they want to fulfill that need.

If someone has a need and is homebound due to a medical condition and over age 55, he says they can get medical order to be included in the program and they would love to serve them.

Moving forward, Smith said they're also looking to secure donors, company sponsors, and strategic partners to get funding together for a new center, which is "desperately needed". With more expansive programming and continued population growth, he says they're quickly outgrowing the area and need more space.

Smith says they're currently working on a couple different initiatives. He says they're in talks with the City of Dexter and municipal leaders about going for a potential parks and rec millage later this year and also looking into possibly purchasing property but need to raise capital first. Smith says there are several sites they're looking at but they need to get the budget together and determine whether to build a new facility or remodel an existing facility to meet their needs.

Smith says they've also launched a member volunteer program, in which members that have gained special skill sets over their professional lives can utilize those to help enhance the center programming.

A person need only be 55 or older to become a member. The stereotype of being a place "where old people go" is a battle but Smith said it's quite the opposite and they have a thriving population with people laughing, connecting, and creating meaningful relationships.

Smith said they need to achieve financial stability to have a facility to meet their growth needs over the next 20 years – noting the senior population is growing not just in Dexter but the outlying areas. He says SEMCOG data shows the 85 and older population will grow over 300%, and the 65 to 84 population in just the Dexter area alone will increase almost 40% over the next 20 years.

Smith noted the need will only continue to grow over the next two decades and they want the Senior Center to be able to fulfill that need in both the sort and long term – stressing they want people to stay connected and expand their relationships to live life to the fullest.