Detroit Police Chief Keynote Speaker At Cleary Commencement
May 2, 2023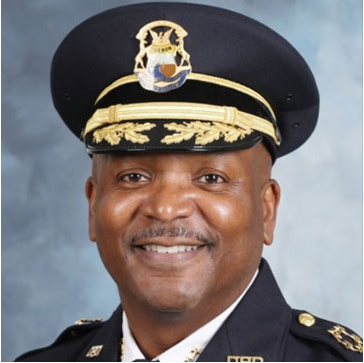 Jessica Mathews / news@whmi.com


Detroit Police Chief James White will be the keynote speaker at Cleary University's commencement festivities this weekend.

Cleary President Dr. Alan Drimmer said Chief White is an ideal choice for their graduation ceremony. He said White is a strong advocate for higher education and was instrumental in the establishment of Cleary's educational partnership with the Detroit Police Department - a program that has been "overwhelmingly successful".

In the fall of 2021, Cleary and the DPD announced the collaborative degree program whereby DPD officers and staff could earn a bachelor's or a master's degree from Cleary through an accelerated program crediting students for work life experience. Most students were able to complete their degree in one year.

The Degree Completion Pathway Program was developed in response to the needs of the Detroit Police Department to provide educational training and benefits to officers and staff.

In May 2022, the first DPD graduating class was honored on the Cleary University stadium stage and at Little Caesar's Arena (LCA) in Detroit. A total of 102 Detroit law enforcement officials earned a degree from the university.

At that commencement ceremony, Chief White spoke to the first police graduates of the Cleary program announcing "this is one of those monumental moments in your life that you always will remember. As graduates of Cleary University, you now have the ticket that will change your life forever. Every one of you has taken a step to serve this community even better. You are armed with the tools of the mind to affect even greater change".

This year, 335 members of the DPD will graduate from Cleary University. The commencement ceremony will take place on Saturday at Cleary's Genoa Township campus.

More information is available in the attached press release.