New COVID-19 Outbreaks Reported At Local Schools
November 24, 2020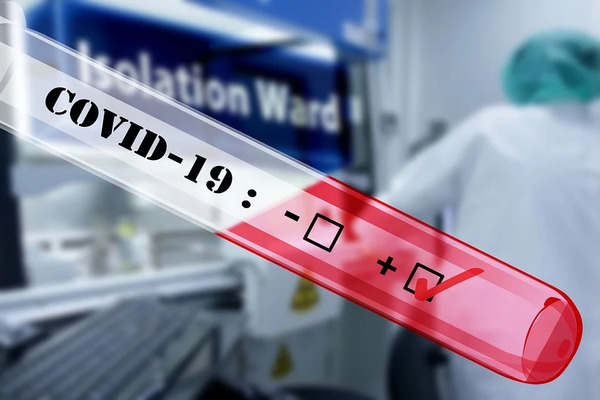 By Jessica Mathews / news@whmi.com


COVID-19 outbreaks are being investigated at two education institutions on Livingston County.

Information about COVID-19 outbreaks associated with educational institutions, as reported by local health departments each week to the Michigan Department of Health and Human Services are reported by the state after 3pm every Monday. At St. Patrick's School on Charles Orndorf Drive in Brighton, two cases were attributed to students who attend the school that offers kindergarten through 8th grade. It's believed to be the second time a Livingston County school, public or private, has been included on the state's outbreak list. The first was Howell High School on October 19th.

St. Pat's Principal Carley Dunphey said they have taken the necessary steps to remain open for in-person learning, and "stringently follow all the guidelines set out by the State. We currently have three confirmed student cases of COVID-19 out of a population of 458 students. We plan to transition to all-virtual learning the week after Thanksgiving and the week after New Year's in an effort to stay ahead of this virus and mitigate the spread and transmission within our school. Our current plan is to continue with in-person learning other than those two weeks after the holidays. We feel that implementing virtual learning for a week after each holiday break, will put us in a stronger position to continue with face-to-face learning in a healthy environment."

Meanwhile, Cleary University in Genoa Township is also on the outbreak list as having seven cases involving students. Cleary was a step ahead of the state's order that shut down high school and college in-person classes, transitioning to online learning for the remainder of the semester on November 9th. That followed confirmation that a student athlete had attended an off-campus Halloween party. That person was in close proximity with another Cleary athlete, who continued attending team events and workouts despite knowing that the first person was actively sick with COVID symptoms.

They were among 53 additional COVID-19 outbreaks in Michigan pre-kindergarten through grade 12 schools and universities as of last week. An outbreak is defined as two or more COVID-19 cases who may have shared exposure on school grounds and are from different households. Case counts for school-related outbreaks include those associated with before and after school programs, including school-sponsored sports. Outbreak reporting also includes cases originating from on-campus and off-campus student housing. Outbreaks are removed from the list when there are no new confirmed or probable COVID-19 cases identified after 28 days have passed since the last known school exposure from a case.