Some Local Municipal Offices Closing
November 17, 2020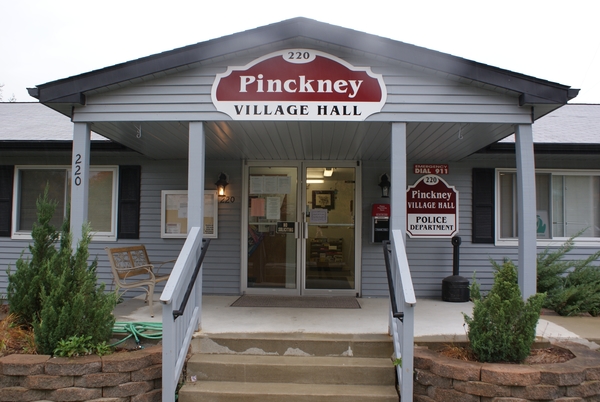 By Jessica Mathews / news@whmi.com


Some municipal offices will be closed due to rising COVID-19 cases statewide and per the latest health orders.

The City of Brighton earlier announced it taking what it called "appropriate precautions to prevent transmission of the virus. City offices closed to the public on Monday. City-related business will need to be conducted by email or phone, although staff may accommodate some in-person services by appointment under limited circumstances. Also, effective November 30th, City employees will be splitting time between in-person operations and remote working arrangements.

Hartland Township will be open to the public by appointment only. Effective Tuesday to sustain compliance with new MIOSHA regulations, staff will be available for all Township business as usual. Please call (810) 632-7498 or email the appropriate department to set up appointments as needed. Staff directory can be accessed at https://www.hartlandtwp.com/contact.

Howell City offices will be closed to the public effective Wednesday, November 18th until further notice. Residents attempting to make a utility bill payment can do so online, by phone or via the drop box located in the lobby of City Hall. Residents attempting to pay parking tickets can also use the drop box. Permit forms can be found at our website, cityofhowell.org. Those with questions or needing to conduct other city business, including non-emergency police services, are asked to call 517-546-3500 between the hours of 8 a.m. and 5 p.m. Monday through Friday and staff will direct them to the appropriate department. Staff is expecting high call volume and asks that callers leave a voicemail. Calls will be returned as soon as possible.

The Milford Village Offices are also closed to the public effective Tuesday through at least Wednesday, December 9th. Officials say they'll continue to evaluate the situation and follow the advice of county, state, and federal health officials. Village staff remains at work and will be available during normal business hours via phone and email to answer questions and assist with permits, payments, and other services. Online services remain available 24/7 at www.VillageofMilford.org.

The Northfield Township Offices will be closed effective Wednesday until further notice. The Northfield Township Fire and Police Departments will remain open. The Meals on Wheels Program through the Northfield Township Community Center will deliver its meals as scheduled Wednesday. The rest of their schedule is to be determined. Township employees will work from home whenever possible. Employees will continue to monitor their emails and voicemails. Incoming payments will be processed on a weekly basis.

The Pinckney Village Hall will be closed to the public starting Wednesday, lasting through December 9th. President-Elect Rebecca Foster says staff will be working remotely and rotating office time to check mail and do other administrative tasks that cannot be done remotely. Phone messages will be checked daily, but best method for contact is via email. Addresses can be found online at www.villageofpinckney.org. Foster says the police and public works departments are not affected by the changes and will continue per usual and will observe existing pandemic protocols.