COVID-19 Cases Expected To Rise Through May
April 22, 2022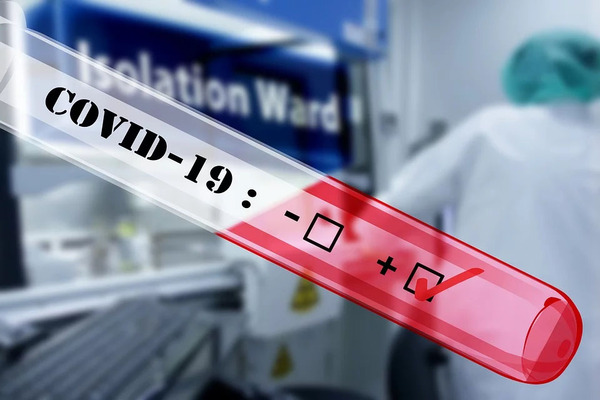 By Jessica Mathews / news@whmi.com


With COVID-19 cases expected to rise this spring, local health officials say the two most important steps Livingston County residents can take are getting tested and getting vaccinated or boosted.

The state anticipates the number of cases will rise in May, as transmission of the highly contagious BA.2 omicron sub-variant climbs.

The Michigan Department of Health and Human Services (MDHHS) says the sub-variant is expected to continue causing a rise in COVID-19 cases in the upcoming weeks, which was not unexpected as it has shown to be more transmissible.

Officials say Southeast Michigan is already seeing an increase in cases. The Department continues to recommend the use of layered mitigation strategies to reduce risks and prevent spread at spring gatherings such as graduations, proms and other events.

While cases may increase, the Department says hospitalizations and mortality are not expected to rise significantly - given levels of vaccination, boosters and immunity from the recent Omicron spike. People are encouraged to be aware of the increased transmission as they go about their daily lives and make personal decisions on masking and other strategies to protect themselves from COVID-19.

Livingston County Health Department Health Promotion Coordinator Courtney Rynkiewicz told WHMI "the two most important steps Livingston County residents can take are getting tested and getting vaccinated or boosted". She says the Department encourages people to get tested before and after travel and before group gatherings, such as proms, graduations, and other holidays. Anyone with signs or symptoms of COVID-19 should get tested regardless of vaccination status or prior infection. Anyone who tests positive or feels sick should stay home.

Rynkiewicz stressed the importance of getting vaccinated and staying up-to-date. She said the majority of eligible Livingston County residents have already been vaccinated against COVID-19, but it's not too late for someone to receive their first vaccination. Those who have already received an initial vaccination should make sure to receive any appropriate boosters. Those unsure if they're due for a booster can contact their primary care provider or the Livingston County Health Department.

Michigan remains in the post-surge recovery phase; however, public health officials continue to monitor the situation closely and will announce if anything changes.

More information is available in the attached press release.