Groundbreaking For Major Campus Renovations At Cornerstone Church
July 14, 2023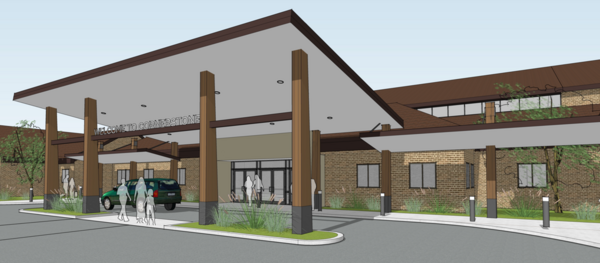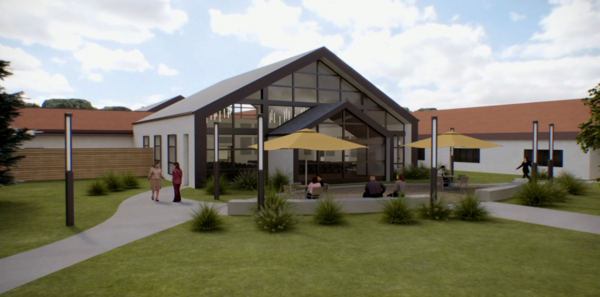 Jessica Mathews / news@whmi.com


A groundbreaking ceremony is planned this week to mark a large renovation project at a local church that was years in the making.

Cornerstone Evangelical Presbyterian Church or EPC is located on Hilton Road, roughly between Old US-23 and Grand River. The current building is over 32 years old and six different additions have been done during that time.

Longtime Executive Pastor Darrell Bozeman said a few years ago when they were trying to do some planning, there were so many things to address they determined it would be best to do a comprehensive master plan. He says they sought out Christian contractors and then worked with them over the past three years to get to this point.

Bozeman tells WHMI they're very excited and construction already kind-of kicked off a couple weeks ago but they'll do a formal groundbreaking ceremony on Sunday. He says they'll re-dedicate the ground to the purpose of their church and sharing the gospel – which they're calling it "The Shine" initiative because they want to cast a bigger light within the community.

Bozeman says construction will take about 16-months so their motto is "grace and flexibility". He said they're main requirements for the project was that they would need to be able to continue to worship in the building and open their school in the fall. When that happens, construction will move from the school end through the rest of building over the next 12 months. There is currently heavy equipment moving in front of the building and the school end has already been gutted.

Fort the project, Bozeman says they'll be adding the new "Lantern" addition – a 255-seat chapel off the front of the building. A secured nursery wing will be built out the back of the building, which will be a new addition to house five nursery rooms with the latest security.

All existing lighting in the building will be converted to LED; and new carpet, paint, doors, and windows will be added throughout - with the exception of their stained-glass windows. New audio/visual/lighting technology will be added and pews will be refurbished. All of the parking lots will also change with a new approach to handicap parking.

Bozeman said it's a major refurbishing and they're preparing the building for young families and the next generation not yet born. He noted planning process has been long but also very deliberate – and they recognized it would be costly and disruptive. Currently, around 1400 to 1500 people attend Sunday services, mostly in person as well as through a live stream. Bozeman said they're also seeing a lot of new young families coming to the church.

Bozeman again stated that it's their desire to cast a bigger light within the community. He said the hope is that when the project is finished and someone drives by, they'll see a lot of activity going on - and see from that lantern addition that there is light coming outside of the building. Bozeman stressed it's not about the building but the people who will come to hear the gospel message – adding they're not building some "Taj Mahal" as a tribute to themselves but again, preparing for the generation not yet born.

As for Sunday's program, it's starts at 12:30pm in front of the building and will last 30-minutes. Bozeman said they'll sing a hymn, do a prayer, and various introductions. There will also be a dedication of a large block with a scripture verse. When the nursery building is built, that rock will be implanted into the concrete as part of the foundation.