Construction of New Green Oak Police Station "Progressing Well"
June 22, 2018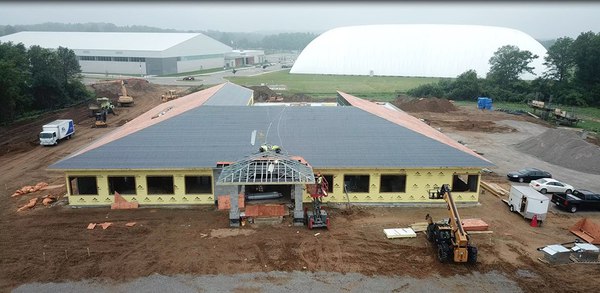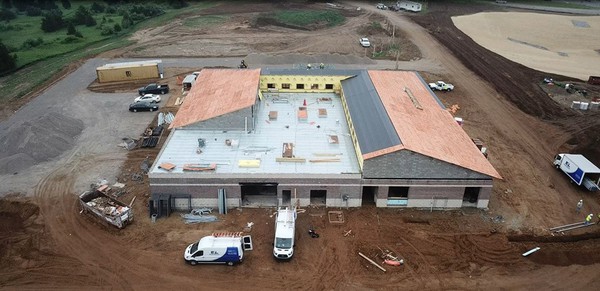 The approximately 17,000-square foot building is being built behind the existing fire station on Whitmore Lake Road, west of US-23. Green Oak Police Chief Jason Pless says he spoke with the Construction Manager earlier this week and he feels that the project is on target to be completed sometime late this fall.

Pless says they are currently working towards getting the building somewhat "weather tight" so they can begin the rough finishes on the interior of the building. Preparation is also underway for asphalt paving and other site improvements that should occur sometime in July. Pless reports the main municipal water line has been brought to the site and is undergoing initial testing right now before it is tied into the building. Installation of the metal roof is expected to occur soon, which Pless says "will make the building easily identifiable as our Police Station".

Township officials have said the facility is a long time coming, as the current police station is "severely outdated". The approximately $6 million dollar project is being funded through a combination of bonds and township general fund money. $1.5 million will come from the general fund, while $4.5 million will come from bonds that will be paid off over the next 20 years. (DK)




Photos courtesy of Green Oak Police Department Facebook page.