Democrat For Congress Talks Health Care, Gun Control, More At Town Hall Meeting
February 24, 2018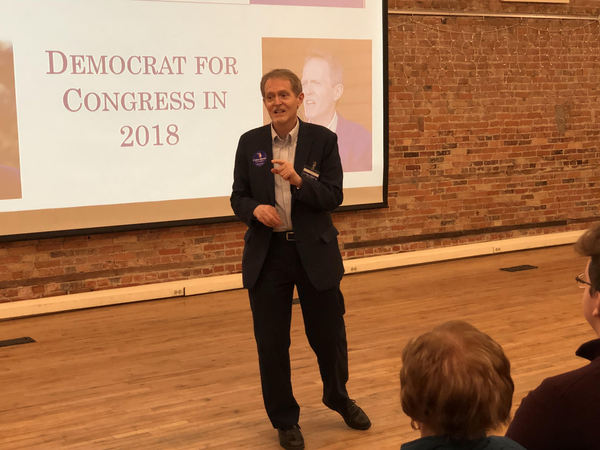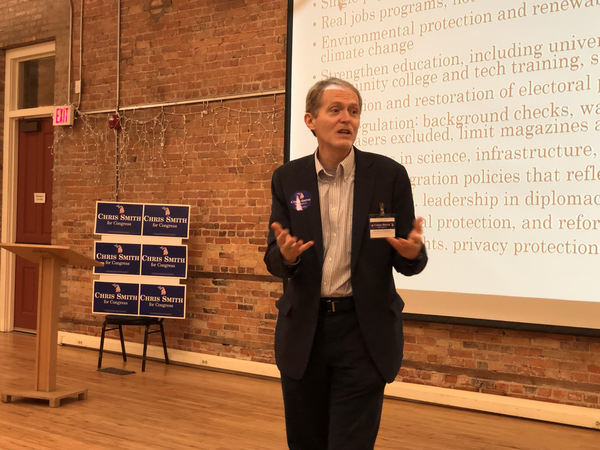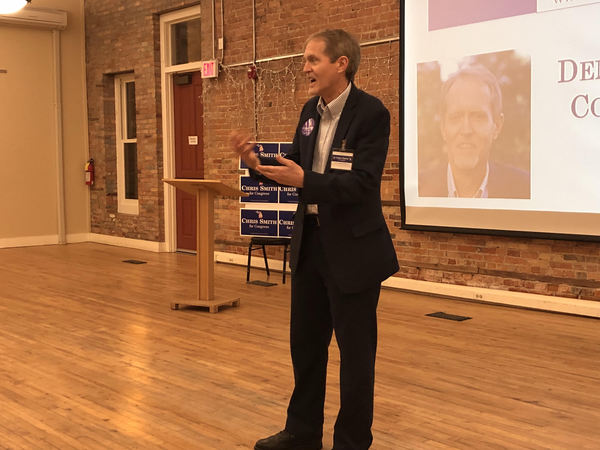 Health care, gun control, and a distrust of the incumbent were topics shared by a democratic candidate for congress.

Democrat Chris Smith held a town hall meeting at the Howell Opera House Wednesday night. The attorney and 23-year professor at Michigan State University is opposing Republican-incumbent Mike Bishop for his 8th District Congress seat in November. Smith, an author of 45 books on public policy and law, said that the last presidential election made him realize that somebody needed to do something and that no republican can go unchallenged. With his education and life experience he believes he is the one to do it. Promising to accept no money from special interest groups or political action committees, Smith criticized Bishop for doing so. He claimed Bishop is trying "to hide what he is doing because his vote is right down the line with political action committees." He critiqued Bishop's accessibility at listening sessions and claimed he was afraid to speak against President Donald Trump or House Speaker Paul Ryan.

Many of the two dozen in attendance asked Smith about his stance on the topic of gun control in the wake of the latest school shooting in Florida. He said is in favor of regulation, but also believes in the 2nd amendment. "I know what the legal definition of the 2nd amendment is from the Supreme Court's cases," Smith said, "and we have a lot of room to talk about policies that may limit access to firearms to people who shouldn't have them, to think about what kind of firearms should be available, in addition to things like background checks, waiting periods, training, licensing, and not treating firearms manufacturers with special treatment that manufacturers of other danger items (don't get)."


Smith also spoke up in favor of universal health care. He said that single-payer universal health care needs to be the goal, because if it's anything less, Congress won't work towards it. He stated that Medicare for all is the ultimate goal and we are a better country for it. Smith also spent time answering the public's questions on veteran's affairs, defense spending, and being an advocate for public education. More on Smith and his platform policies can be found on his website, www.ChrisSmithforMich.com.