Nominations Open For Brighton Area Women's History Roll Of Honor
January 3, 2023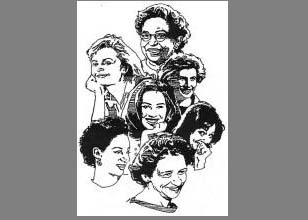 Jessica Mathews / news@whmi.com


Nominations are being accepted during the month of January for potential candidates for induction into the 2023 Brighton Area Women's History Roll of Honor.

The program is now in its 20th year. It was established in 2003 to inform, enlighten and inspire the accomplishments of area women. The Roll of Honor has since grown to include 113 women and 8 Athletic Championship Honorees.

Advisory Council member Beth Walker tells WHMI they have quite a distinguished group with a lot of diverse accomplishments and women who have made an impact in many different walks of life.

Nominations are being sought of qualified candidates that have achieved prominence or significantly contributed to the Brighton community while having lived, worked, or been affiliated with the area for an extended period of time.

The 2023 honorees will be announced during National Women's History Month at the Joyce A. Powers Memorial Lecture on March 8th and then honored during a recognition ceremony in August. Powers founded the Roll of Honor and passed away in August.

Walker became involved in 2011. Since that time, her role has grown and she's helped keep things moving along. She noted that Powers was a well-known "force to be reckoned with" and very active in the community in many different ways. Thus, they'll be honoring her with a special lecture.

Recently retired and nationally celebrated University of Michigan softball coach Carol Hutchins will be the March 8th guest speaker to celebrate the 50-year anniversary of Title IX and its past and future effect on equal treatment for women.

Nominations for the Roll of Honor must be received by January 31st to qualify for induction consideration this year.

Nomination forms are available online but can also be obtained at the Brighton District Library, the Greater Brighton Area Chamber of Commerce Building, or at the Brighton Area Schools B.E.C.C. building at the corner of East Main and Church Streets.

Detailed information and a nomination form are attached.