All Schools in Brighton to Soon Have Own Therapy Dog
September 30, 2018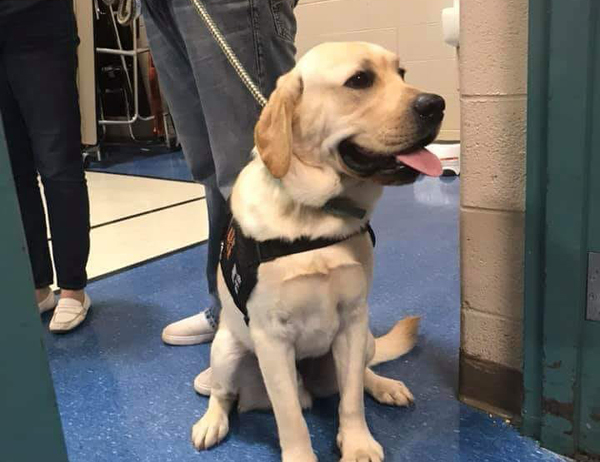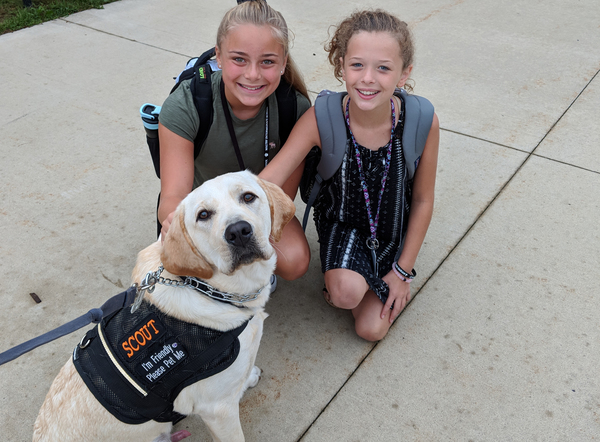 The therapy dog program in the Brighton Area Schools has been an unqualified success. At its meeting Monday night the Brighton Area Schools' Board of Education accepted the latest gift for the program: $4,250 from the Sunrise Rotary Club.

At a meeting earlier this month the board accepted donations from Corrigan Oil and Cavanaugh Lawn Service for the program. And on the board agenda for the next meeting, on Oct. 10th, is approval of a donation of $1,500 from Dave and Jean Chesney for the therapy dog program. Chesney is the current vice president of the school board and will soon be retiring, as he is not running for another term in the November election.

Although only three schools currently have therapy dogs: Hawkins, which has Scout; Maltby, which has Duncan; and Brighton High School, with Caesar; two more are scheduled to arrive around the holidays. They include Shadow, bound for Hornung; and Ford, earmarked for Scranton. Karen Storey, who founded and is in charge of the therapy dog program, says he is named Ford because that's the last name of the family which donated the money for him. Other therapy dogs which are spoken for and currently in training include Oliver, a yellow lab bound for Hilton, and Buckley, reserved for Spencer.

Still needing a therapy dog is the Miller Intergenerational Center, where the therapy dog will be shared by the Tot Spot program and the Brighton Senior Center, which occupies part of the building. By this time next fall, it's anticipated that all Brighton Area Schools will have a therapy dog, and a unique feature is that all will be owned by the Brighton Area Schools - a "first" for a therapy dog program at any school district in Michigan.

Another possible first: Storey says that as far as is known, Brighton will soon be the only school district in the nation to have a therapy dog in all of its schools. And it has cost the school district nothing, since all the dogs are being paid for via donations from local businesses and families.

All of the dogs have been, or are being, trained at Maple Lane Kennels located in the Goodrich area, with which the Brighton Schools have had excellent success. Storey says Brighton parents have been tremendously supportive of the therapy dog program, saying she's had, in her words, "a ton of support from parents and teachers."

There are still costs to be incurred after the dogs are purchased and trained, with the purchase price about $8,000 per dog, and Storey says anyone who wishes to donate to the program may send their donation to: Karen Storey, Maltby Intermediate School, 4740 Bauer Road, Brighton, MI 48116, or e-mail her at storeyk@brightonk12.com. (TT)



First photo: Oliver, the brother of Ford, Shadow and Buckley, who will go to Hilton Elementary in late spring after his training is completed.