US Army Chinook Helicopter Stops in Brighton As Part of Police Youth Leadership Academy
July 25, 2018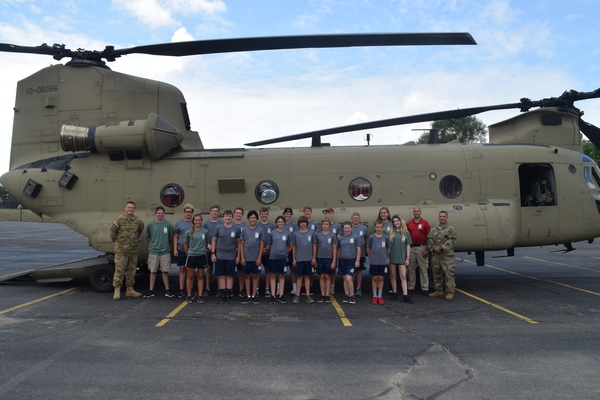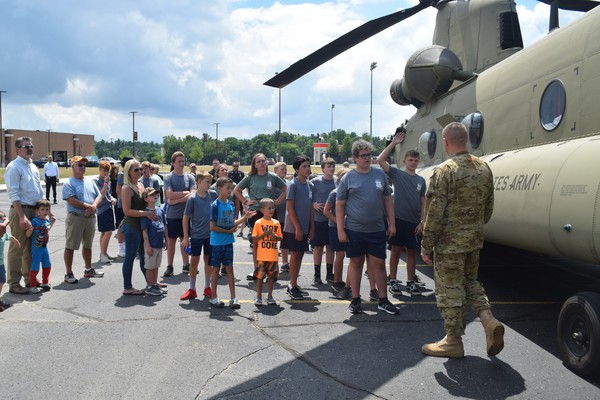 Some 16 youths from the Brighton area were treated Tuesday to the rare sight of a U.S. Army Chinook helicopter landing. It took place at the Brighton High School parking lot, where the crew made itself available for questions and answers to a summer youth program group.

In addition to his job as Brighton High School liaison officer, Chris Parks is also in charge of the Brighton Police Youth Leadership Academy. The program has been taking place for nearly three weeks now at the Brighton Police Dept., and on field trips at scattered locations throughout the Livingston County area. Parks tells WHMI that seeing the huge Chinook helicopter land within a stone's throw was very exciting to the youths, and many of their parents, who were there to greet the Army 'copter crew.

Rolly Olney, an incoming Brighton High School freshman, says he's received a lot of practical training as a Police Youth Leadership Academy recruit. Today, the group will go to Ann Arbor, where they will learn about a different helicopter and its crew – the University of Michigan Survival Flight Helicopter. That's not to say the young men and young ladies have only learned about helicopters. They also have observed the judicial system first-hand by spending all day at the county courthouse, learned from local EMTs how accident victims are extricated from vehicles and attended a mini-Brighton Fire Dept. academy.

Officer Parks say due to the success of this year's pilot program, they will likely make the Police Youth Academy program an annual event. The program is funded primarily through the police budget, with the help of the local business community via many donations. (TT) Photo credit: Deb Utter, Brighton Police Dept.