Brighton Optimist Club Presents Checks To Local Non-Profits
January 25, 2023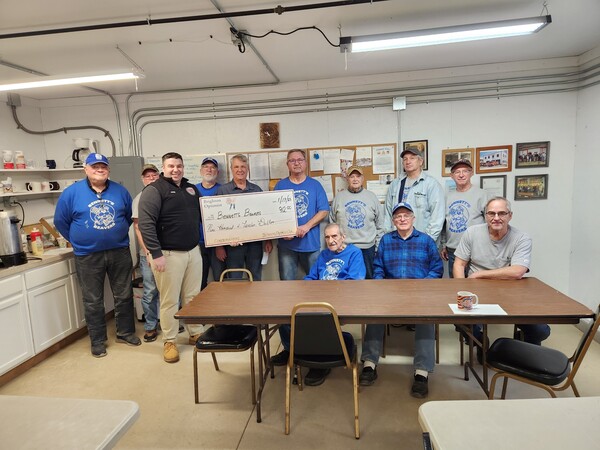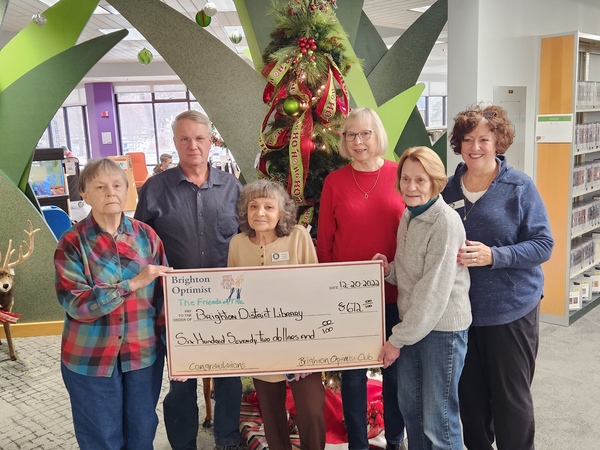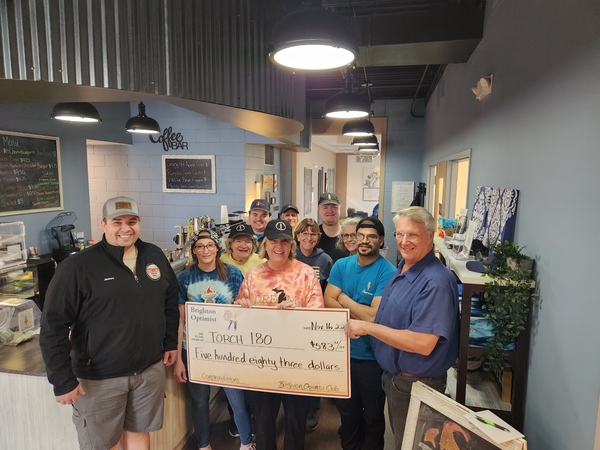 Jessica Mathews / news@whmi.com


More charities have benefitted from donations from a local organization dedicated to serving the youth in the community.

On the 2nd Tuesday of each month at 6pm, the Brighton Optimist Club hosts a euchre tournament to benefit different local non-profit groups. Each tournament is held at Eternity Brewing Company in Genoa Township.

Most recently, the Club and Eternity Brewing presented checks to Bennett's Beavers totaling $912 from the January euchre benefit. Bennett's Beavers is a non-profit based in Hamburg Township that exists to "Improve the Lives of Hospitalized Children" by supplying wood cutouts that hospitalized children can paint to brighten their surroundings or present as gifts to loved ones and friends.

In December, the Club presented checks to the Friends of the Brighton District Library totaling $672 (pictured middle). The Friends is a non-profit group that works to strengthen and support the Brighton District Library.

In November, checks were presented to Torch 180 totaling $583 (pictured bottom). Torch 180 is a non-profit that provides food-industry training for adults with disabilities.

Next month's tournament will take place on February 14th and raise money for Oliver's Stones - a Fowlerville-based charity that provides memorial stones for young people that have departed too soon.

Since December of 2021, the Brighton Optimist euchre tournaments have generated over $10,000 in donations to local charities.

The total prize pool is split between the designated charity and the first, second, and third-place winners. Online registration is encouraged to expedite setup.

More information is available in the provided link.