Brighton Northwest Neighborhoods Project Ahead Of Schedule
July 19, 2021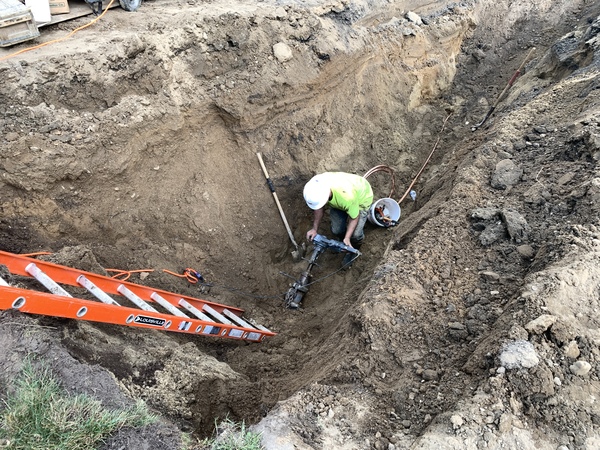 By Mike Kruzman / news@whmi.com

Efficient work being done by a road contractor in Brighton means a multi-year project may have up to a year shaved off of it.

Even though the summer has been relatively rain filled, Brighton City Manager Nate Geinzer recently shared good news with City Council about the ongoing construction in the northwest neighborhoods. He said that it's not often on a large construction project like that where they can have a conversation about being ahead of schedule and actually increasing the size and scope of the of the first phase of the project. Geinzer commended staff, engineers, those on the site and the contractors for being so efficient. He said, "You'd have thought they'd be behind right now with all the weather and rain, but they've been crankin'."

DPS Director Marcel Goch shared in delivering the news, saying the contractor, Dunigan Bros., has come forward with ideas of moving along with the next phase of the project this year. The northwest neighborhood project was originally penciled in to take place in 3 phases over 3 years. This could get the project done in only 2, and lessen the total ongoing construction that will be occurring when streetscape work gets underway. Currently work is taking place on 6th and 7th streets, with curb and gutter work expected to start this week. Dunigan, in mid-August, would like to begin the original second phase, which is for State Street and 3rd Street.

Goch said they are happy with their performance, and noted that they have brought in extra crews when they felt like they were getting behind, and are prepared to do so again to finish in front of the close of construction season.

Some on City Council wanted to be cautious due to recent construction timing issues with Second Street and Rickett Road, but Goch spoke confidently throughout the discussion about his comfortability with this contractor and engineering team. Mayor Shawn Pipoly asked what the drawback to this could be, and Geinzer said they don't see a downside. He said they brought it to the meeting because they didn't want to alter the phases without alerting City Council first.

Residents in affected areas should be hearing from the City about the updated schedule soon. Photo: City of Brighton.