Leaf Vacuuming in Brighton to Begin Monday
October 20, 2018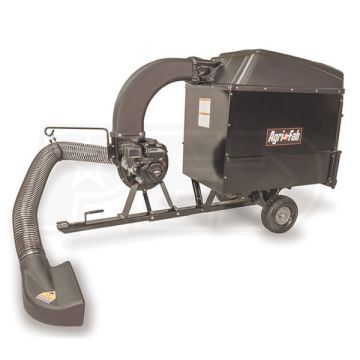 The city of Brighton will start vacuuming leaves left at the edge of the curb beginning Monday. City Department of Public Work Director Marcel Goch says the city was originally planning to start the vacuuming work a week ago, but there weren't enough fallen leaves to make it worth their while. However, he says the situation is far different now, with the chilly weather and windy conditions of the past few days.

Leaf pickup on the west and northwest sides will take place this coming week beginning Monday; on the east and northeast sides it'll be the week of the 29th, the inner southwest side closest to Grand River the week of Nov. 5th and the area on the far south and southwest sides of town the week of Nov. 12th.

The city has two leaf vacuuming machines, and both will be out on the streets every day during the leaf vacuuming period. The city's refuse hauler,Waste Management, will also collect heavy paper bags of leaves, as long as they are in the legal leaf bags that people may pick up at stores such as Home Depot, Walmart and Meijer. Residents should keep raked leaves in the roadway, off the curb, and they should not contain sticks, rocks or other non-leaf items.

Goch says the city might be able to hit all four zones in one day, and go back and repeat the sequence, if the volume is light. To get a better picture of the leaf pickup effort by neighborhood, go to the city's website (www.brightoncity.org), then to "city news and notices" on the left side of the web page, and click on "2018 curbside leaf vacuuming program". (TT)

Area #1
First Pass: Week of October 9 Second Pass: Week of November 6
Whitney, Walnut, State, Chestnut, North First through North Seventh, South First through South Seventh (South Third from Main to Brighton Lake Road), Main, Pierce, Franklin, Michigan, Livingston, Lakeside, Brighton, Madison, Washington, etc.

Area #2
First Pass: Week of October 16 Second Pass: Week of November 13
St. Paul, Beaver, Liberty, Flint, Williamsen, Nelson, Hillcrest, School, Church, Leith, North, East, Spencer/Main, Dutcher, Hope Clark, Kissane, O'Doherty, Maurice, Carney, Becker, etc.

Area #3
First Pass: Week of October 23 Second Pass: Week of November 20
Fairway Trails, South Third (from Brighton Lake Road to Fairway Trails), Alpine, Whispering Oaks, Woodlake (including all culde-sacs and courts), Heathertree, Northern Ridge, Long Leaf Court, Peppergrove, Baywood Circle, Brighton Lake Road (from South Third to Northern Ridge), Lincoln, etc.

Area #4
First Pass: Week of October 30 Second Pass: Week of November 27
Devonshire, Robertson, Oak Ridge (including all cul-de sacs and courts), Glenwyth, Cobblestone Court, etc.